Places to Eat in Black Diamond
August 02, 2018 15:42
Hello Branch Tribe,
We hope you enjoyed our last blog post where we shared some of the lovely places to shop in Black Diamond.
This week we decided to showcase some of the great spots to eat in the area as well. There's lots of amazing places to stop and grab a coffee, a meal or a sweet treat. Come visit us in the beautiful foothills to wander our little town!
Keep an eye out in the fall when we'll be highlighting even more places in the Diamond Valley area.
Photos by Katie Campbell.
The longest operating scratch bakery in Alberta serving up freshly baked goods daily. From traditional Danish pastries to hot soups and everyday bread, there is something delicious for everyone!
"Had a great visit to the bakery this morning. Bought some fresh bread and of course a donut treat for my daughter. The bread is amazing. (who doesnt love fresh) and the donut was so good, soft and gobbled up within minites. We also enjoyed how friendly the staff were during our visit."
"Great donuts made with love! 💕 Don't miss out! Take an ol' country road, drive real slow and enjoy the scenery there and back again! Cheers!"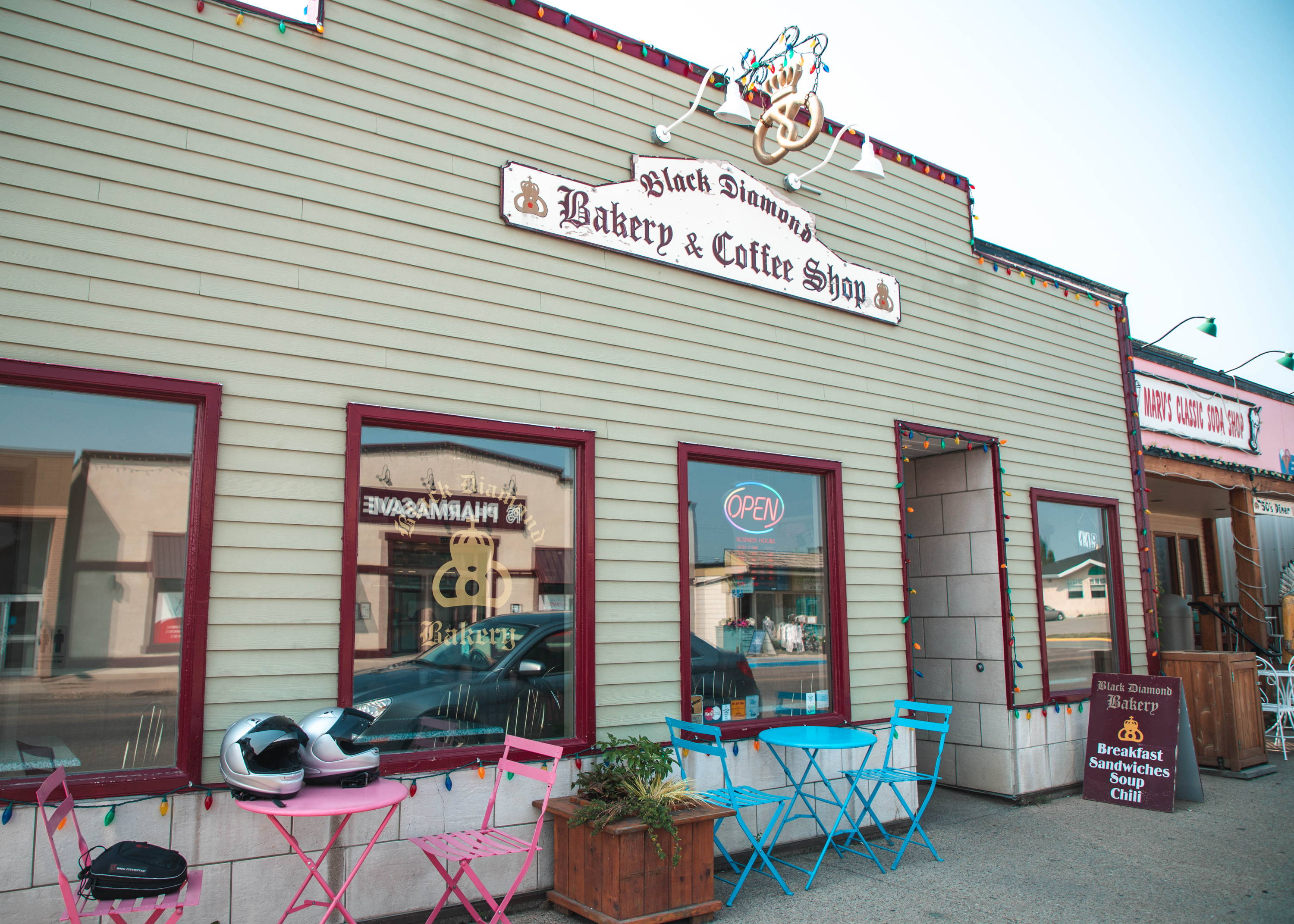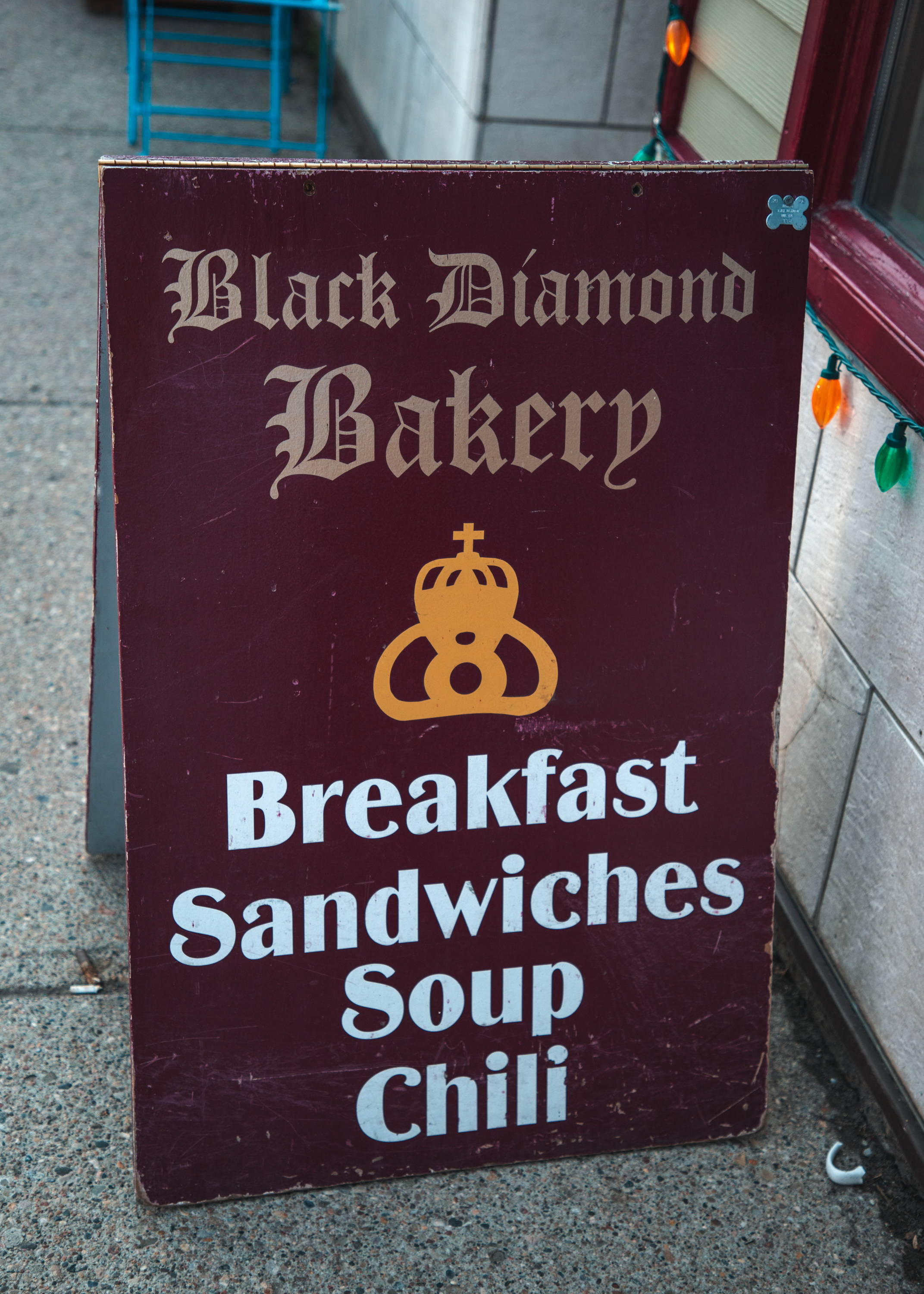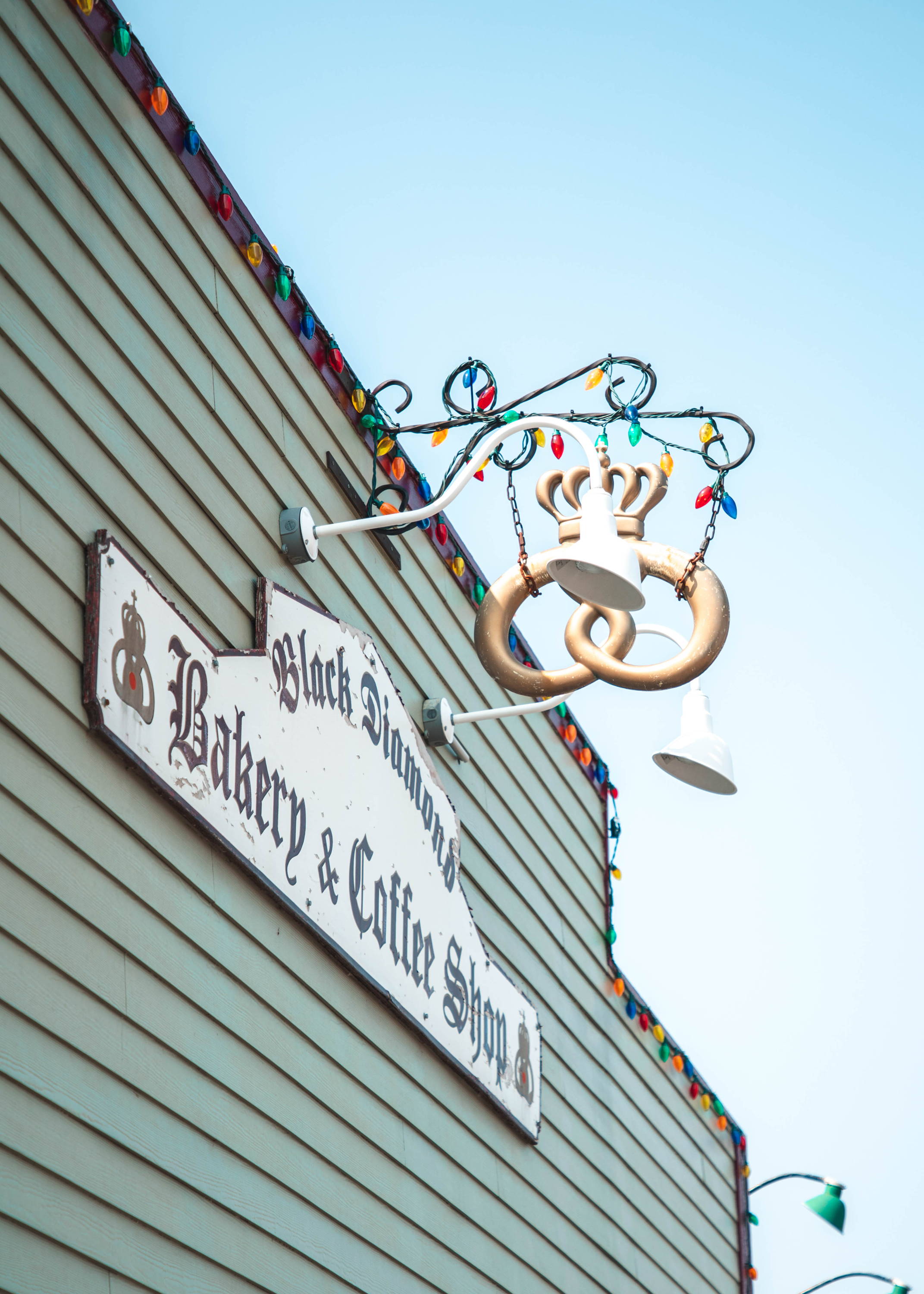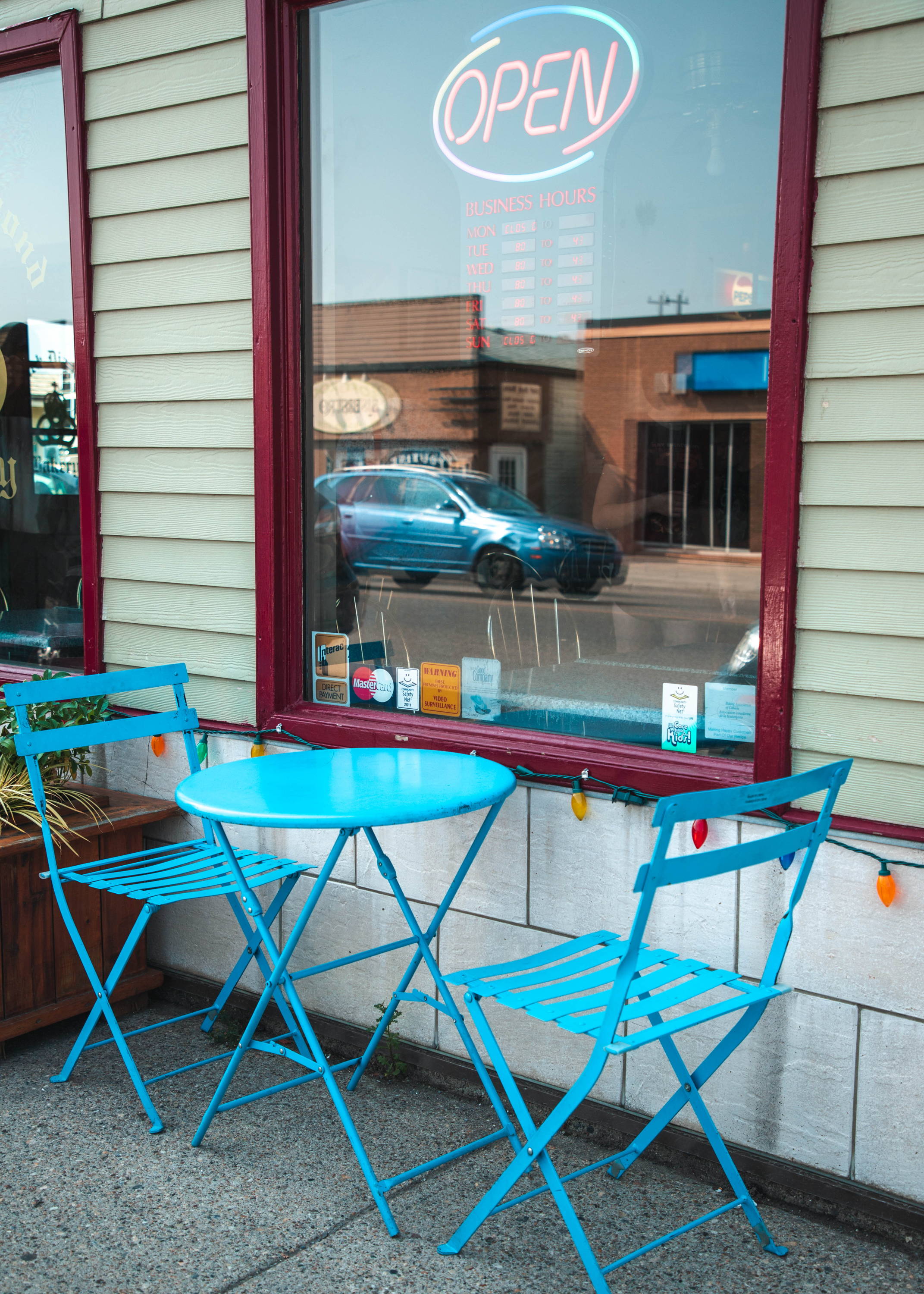 The newest addition to Black Diamond is the Hard Knox Brewerey. It's a destination where you can experience some local artisan ales and the exceptional beers crafted by Isaac Privett. Enjoy the great decor and learn a bit about the history of the area through the many vintage black and white photos proudly on display.
Hard Knox recommends there Grunt Work, a Vienna Ale, paired with Bretzelings European Soft Pretzel!
"We've been 4 times and love the beer, the atmosphere and the authentic angels on duty. I am a wine girl but somehow the Blonde ale has made me second guess my reason to drink red wine! I recommend this great hang out to anyone!"
"I love the beer, and I know once the decor is finished it will be even more beautiful. I also like that it's kid friendly, we came for lunch today and enjoyed a little down time from our busy day. Wishing you much success!"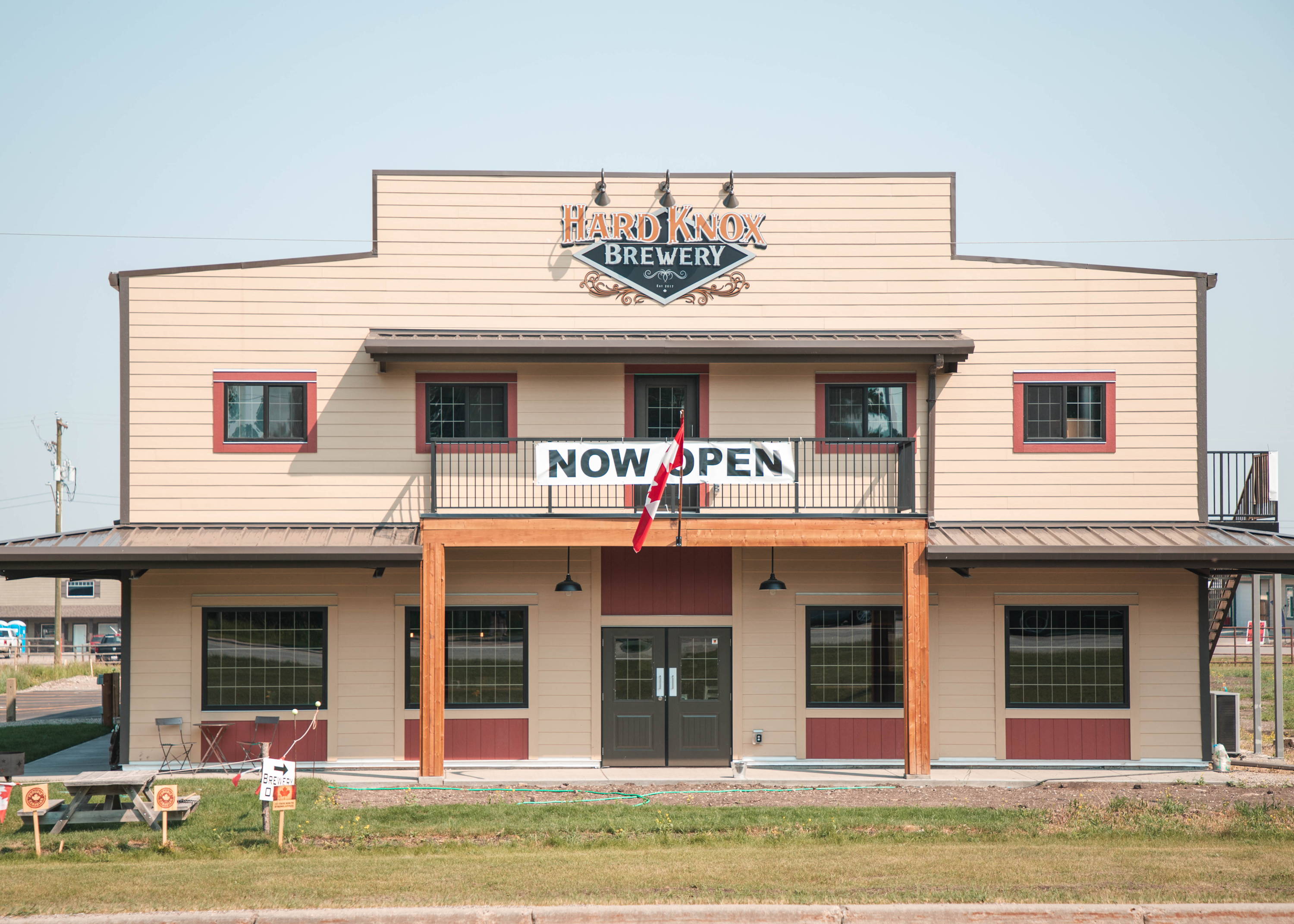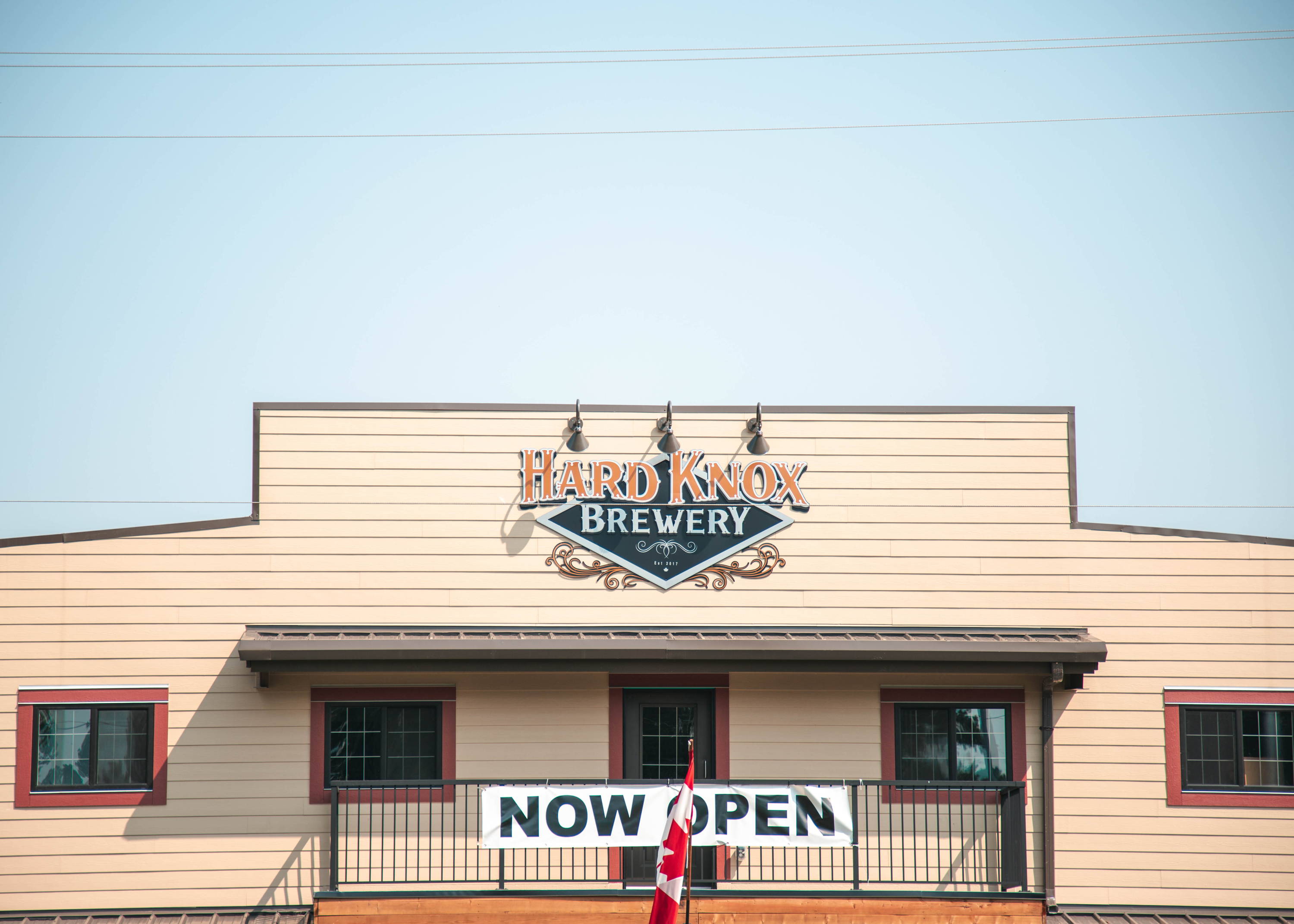 New to Black Diamond this summer! Two dudes in an ice cream shop, scooping up the famous Mackay's Ice Cream from Cochrane, AB! Only open seasonally, so stop in for a taste before they head south.
Rebecca's fave is Salted Caramel and Katie's is Cookie Dough. The folks at High Noon recommentd a classic Root Beer Float and the Chocolate Peanut Butter in a Waffle Cone.
"My family is hooked, we have gone twice in one week. My husband's favorites are tiger and bubble gum, my son favorite is maple bacon, daughter just loved every flavor. I love the pistachio almond. Such a great addition to the town."
"Hot dogs were ginormous and delicious! All the fixin's were available too! I had some maple bacon ice cream for dessert and it was also wonderful...mmm...bacon. Oh, and they play CKUA! Yes!!"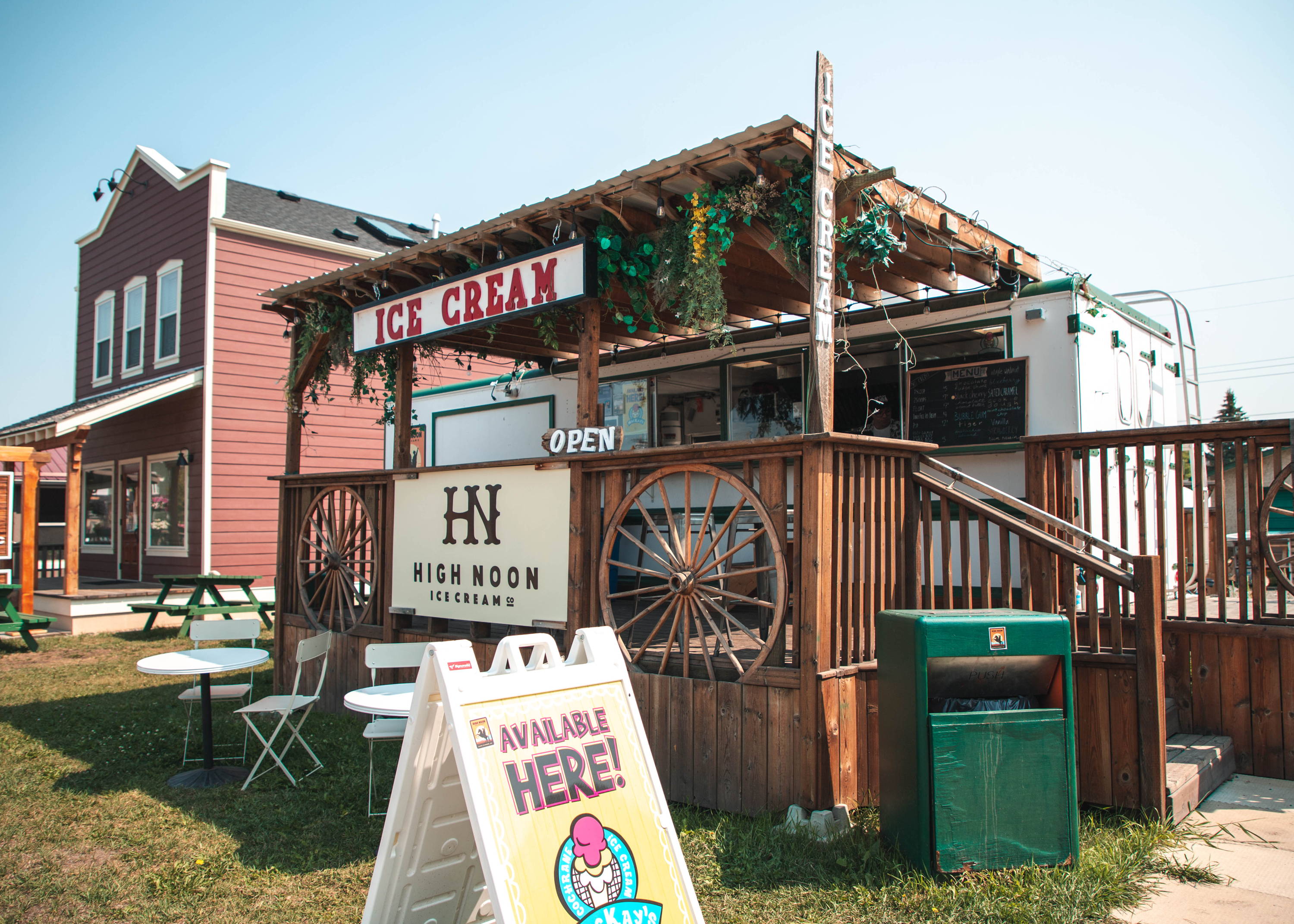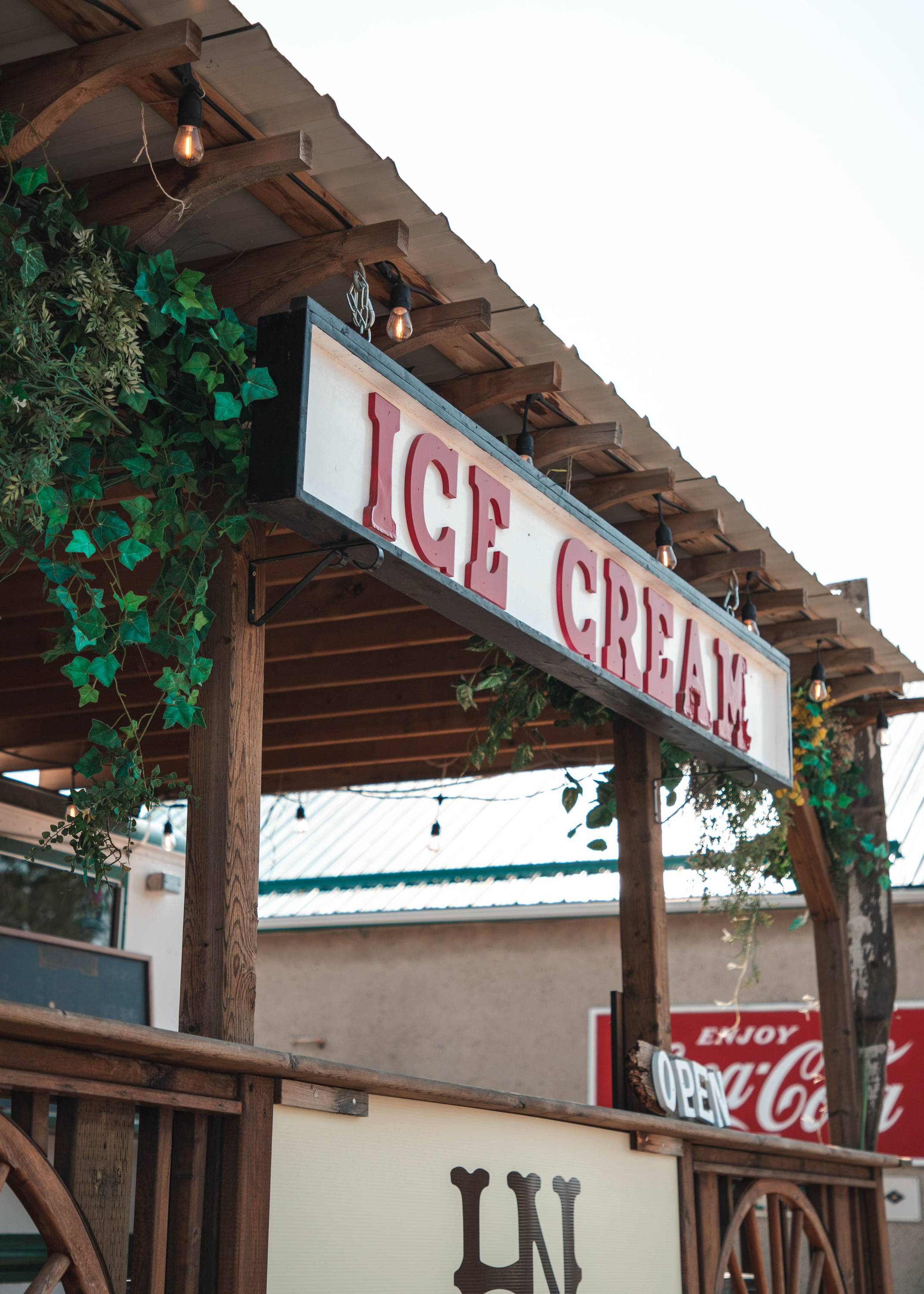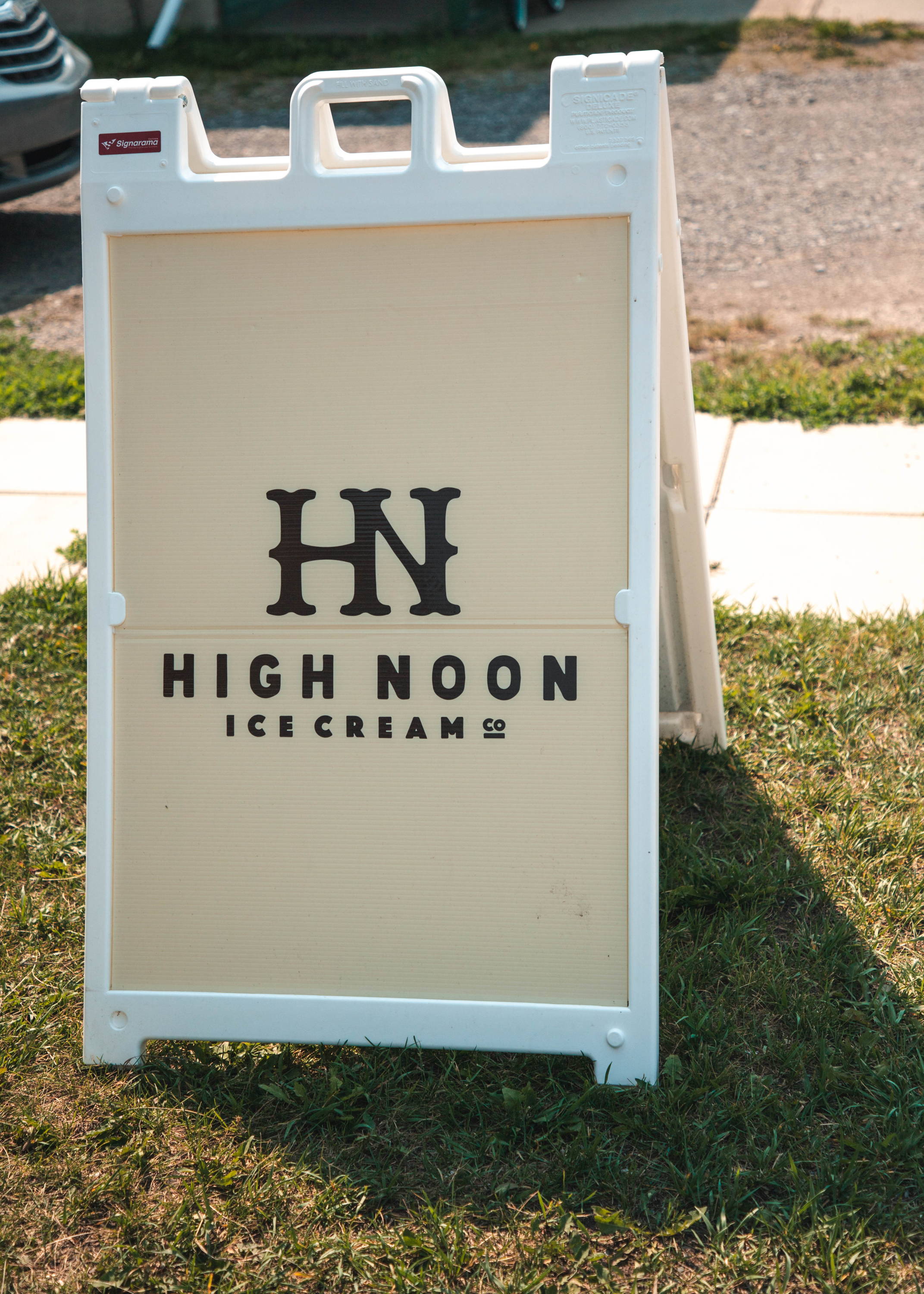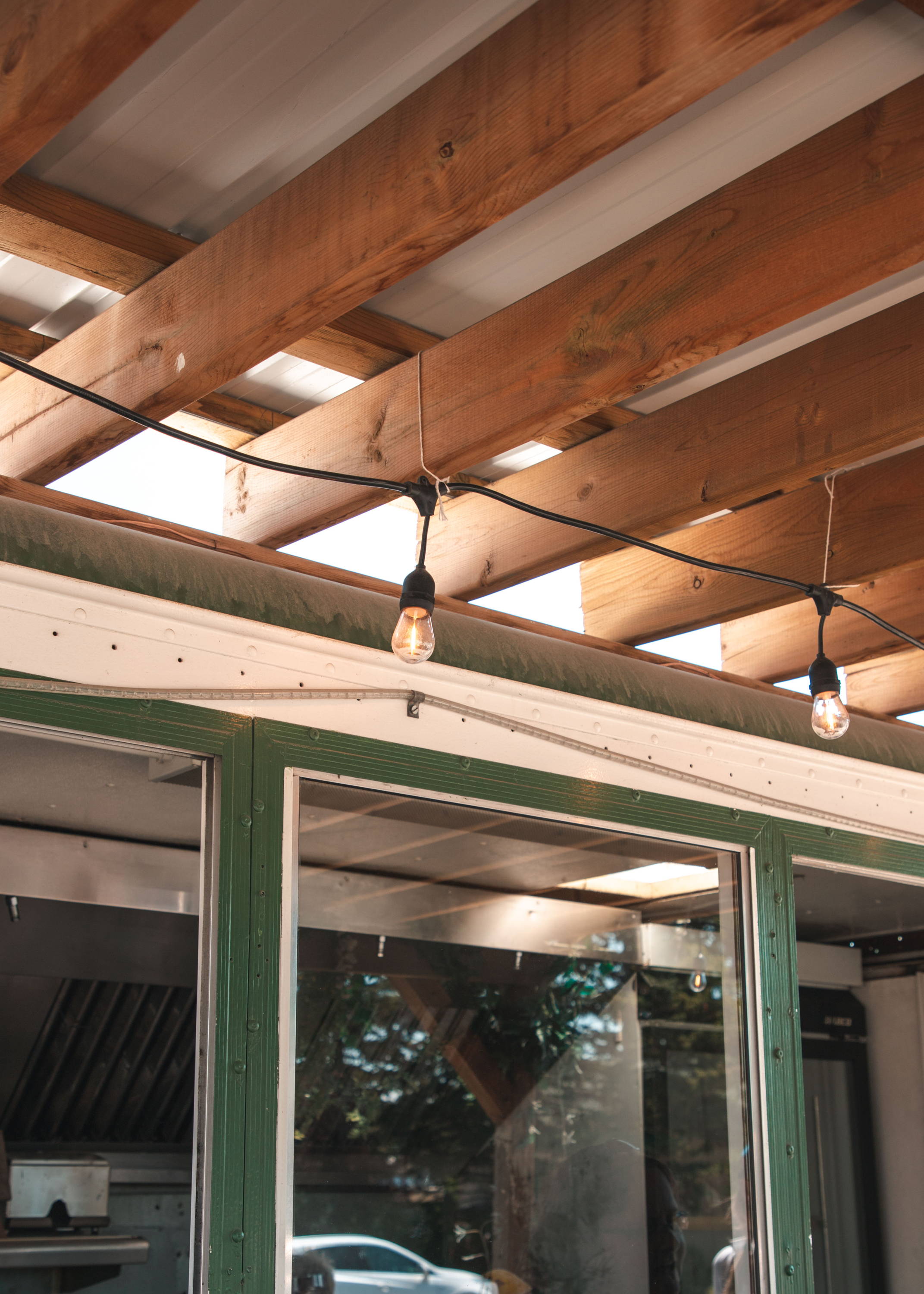 Marv's is a staple to Black Diamond and is many people's favourite place to visit for a trip down memory lane. It's a classic 50's diner where you can experience a piece of the past with their famous home made burgers, malts and old fashioned milkshakes. Great service with genuine smiles and often a tune!
"Came to Marv's from Airdrie with my boyfriend and mother for lunch. We love the atmosphere and the food is incredible!!! I highly recommend stopping by to this unique 50's style dinner. My new favourite spot! Thank you for the great service!!!"
"It was a cute little diner with friendly waitresses and some very interesting sodas for sale."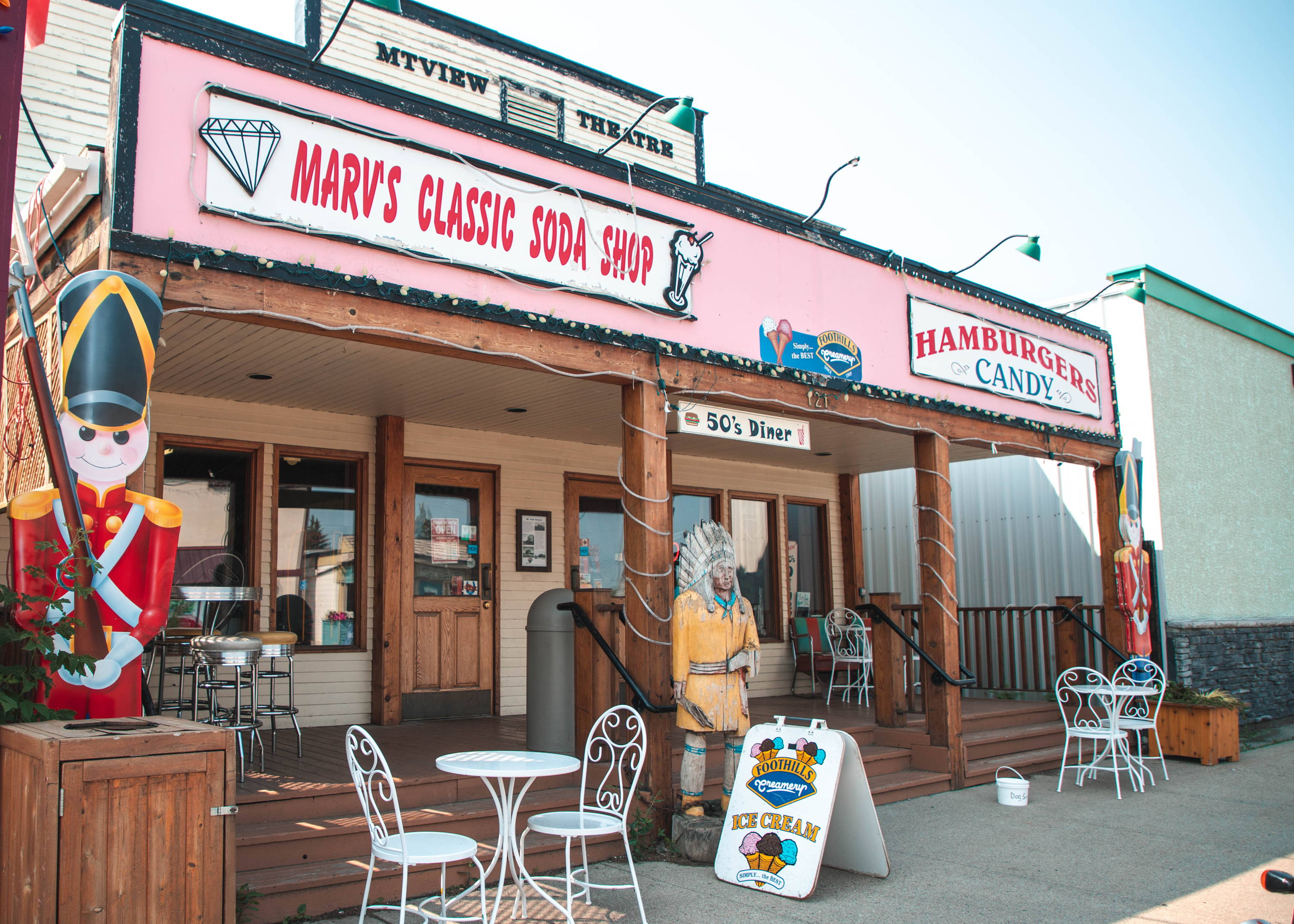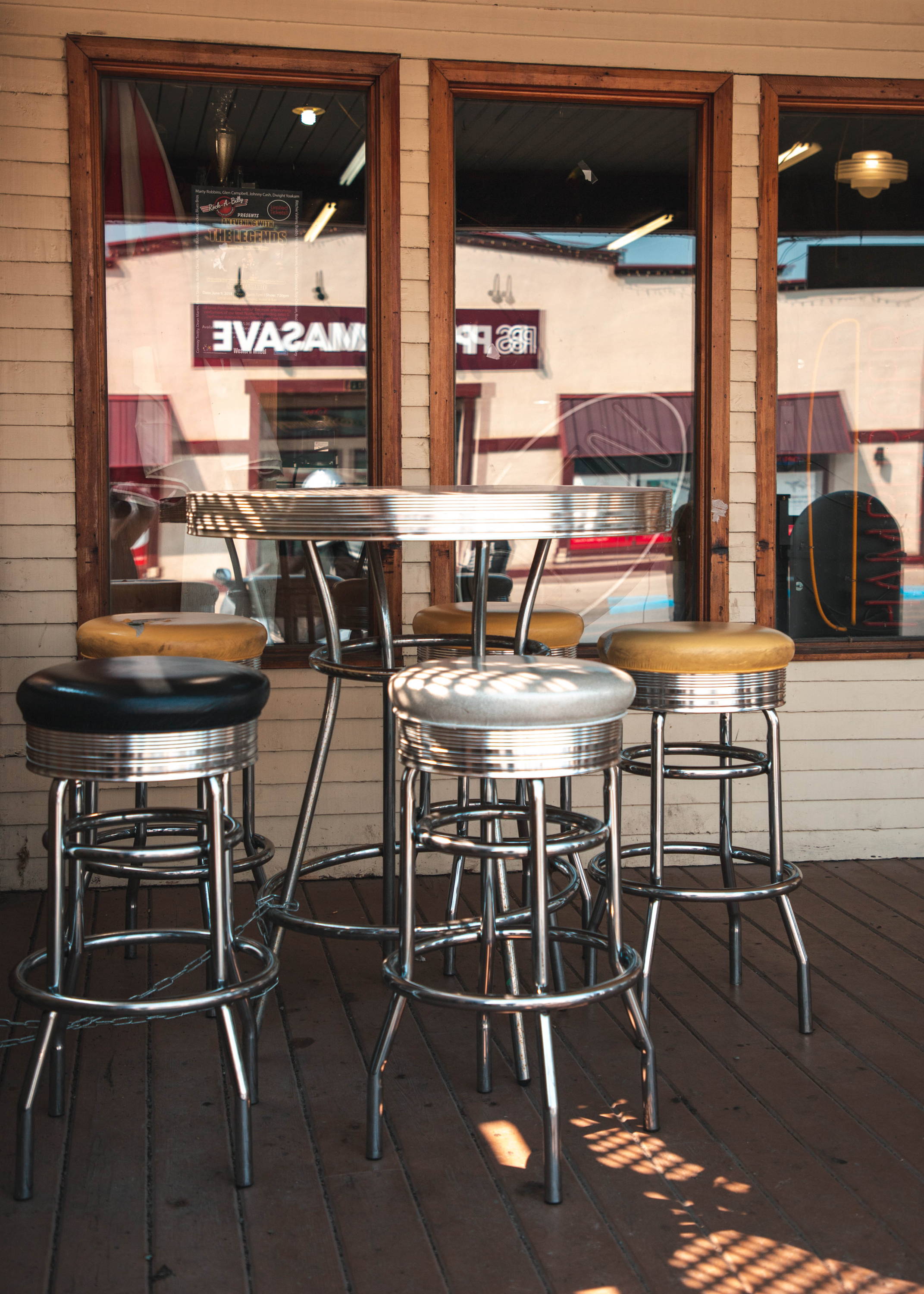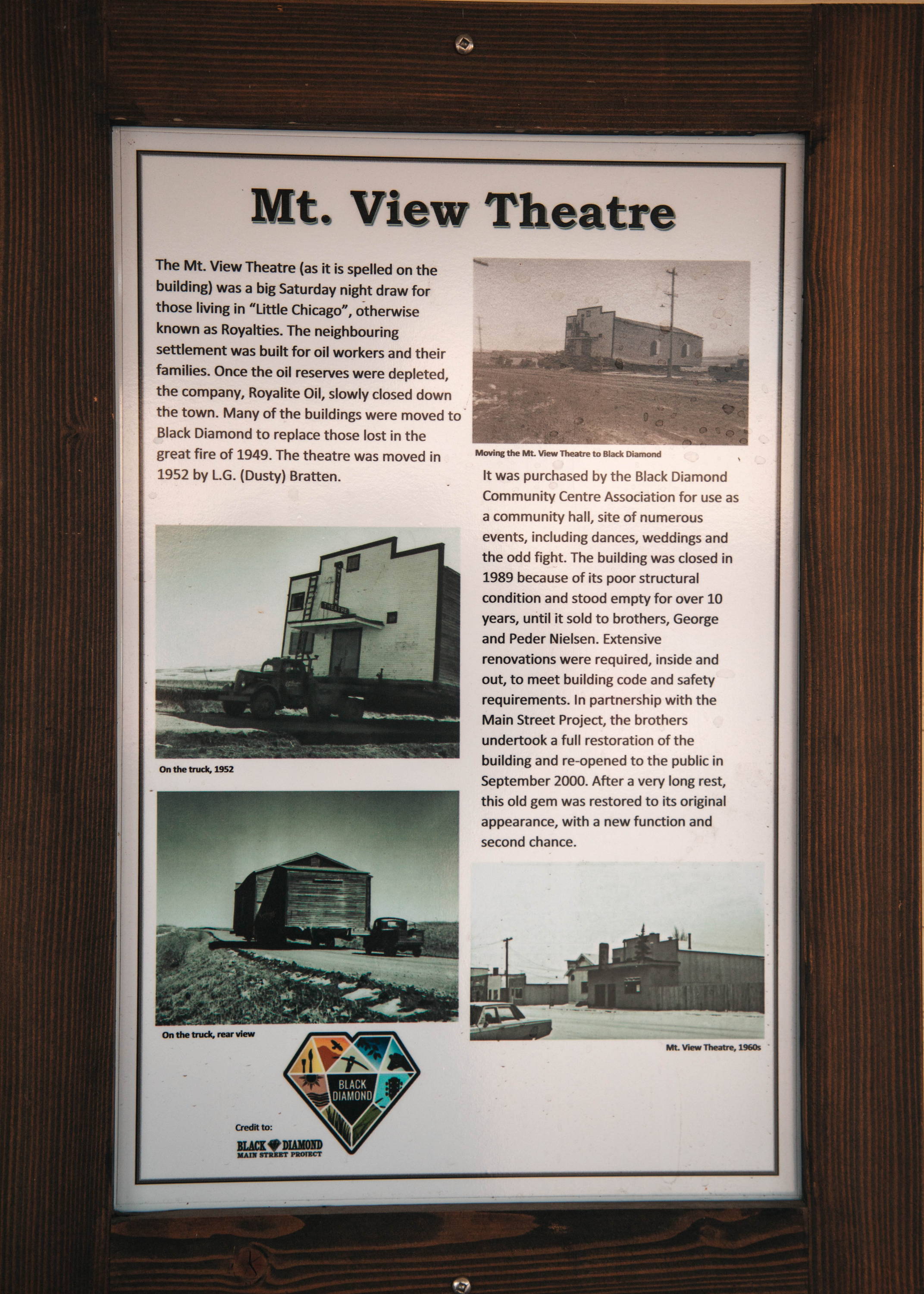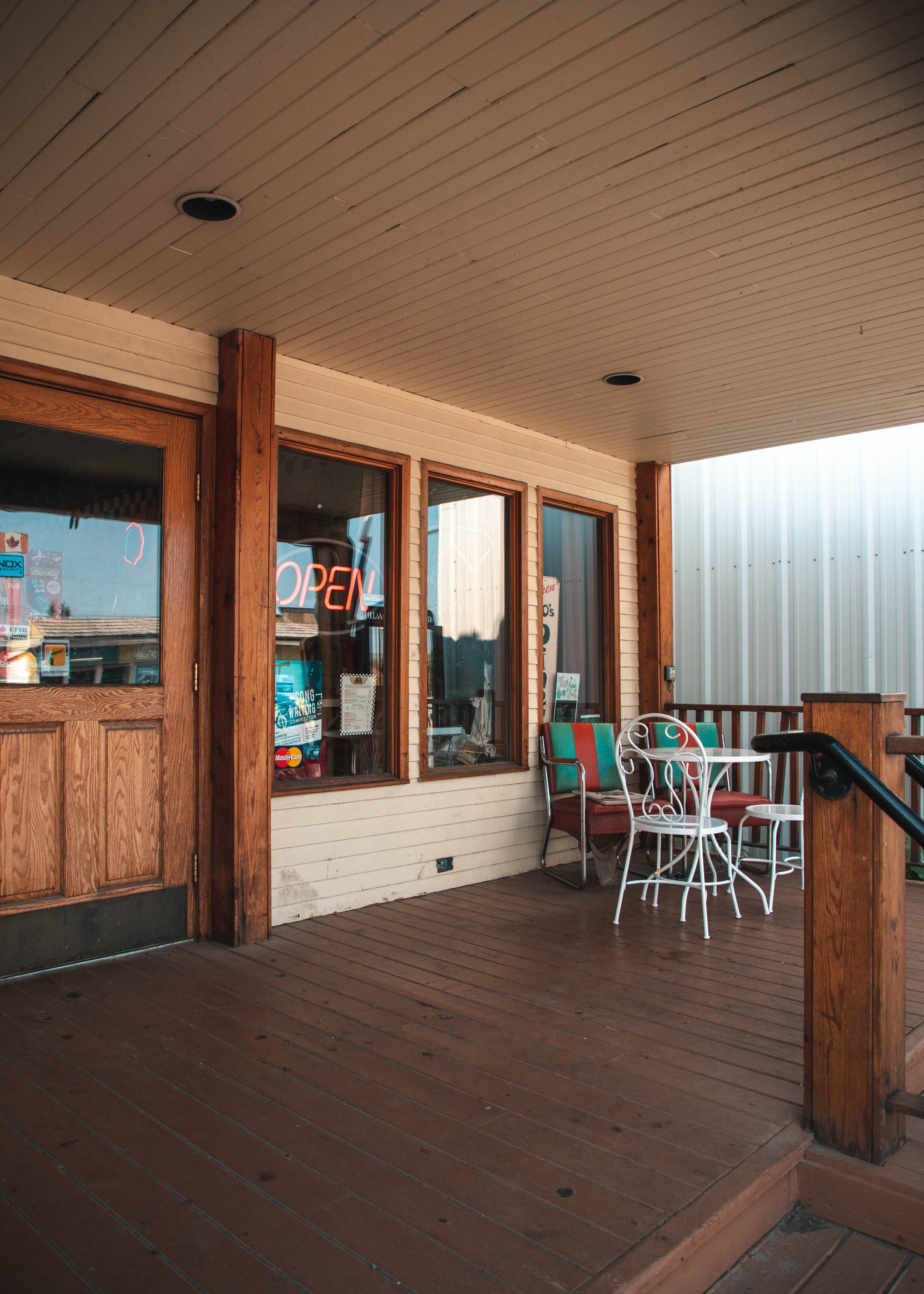 We had to include Moto Burrito in this post as it's a popular summer destination for riders and day trippers alike! The perfect spot to enjoy a great burger or some authentic mexican food and take in the park like atmosphere! Serves lunch, dinner and coffee. Only open seasonally, so punch it in your GPS before their gone like the wind.
"Just had my Harley in to Motorrad in Turner Valley. Great bunch of guys there, they did a excellent job on my Trike. While waiting I went next door to Moto Burrito, Had one of if not the Best Burger in the Foothills! Service was also Fantastic! Thanks gang made my riding day that much better!"
"Simply the best Burritos, Burgers and Fries around. Also offer excellent authentic Mexican hot sauces and soft drinks. Add to that a great atmosphere to enjoy your meal - from bikers to cowboys and everyone in between. You have to give it a try. You won't regret it and you will be back regularly. Oh and here's a great idea. Drop your motorcycle off at Motorad for a regular service or major repairs and grab a burrito or burger while you wait."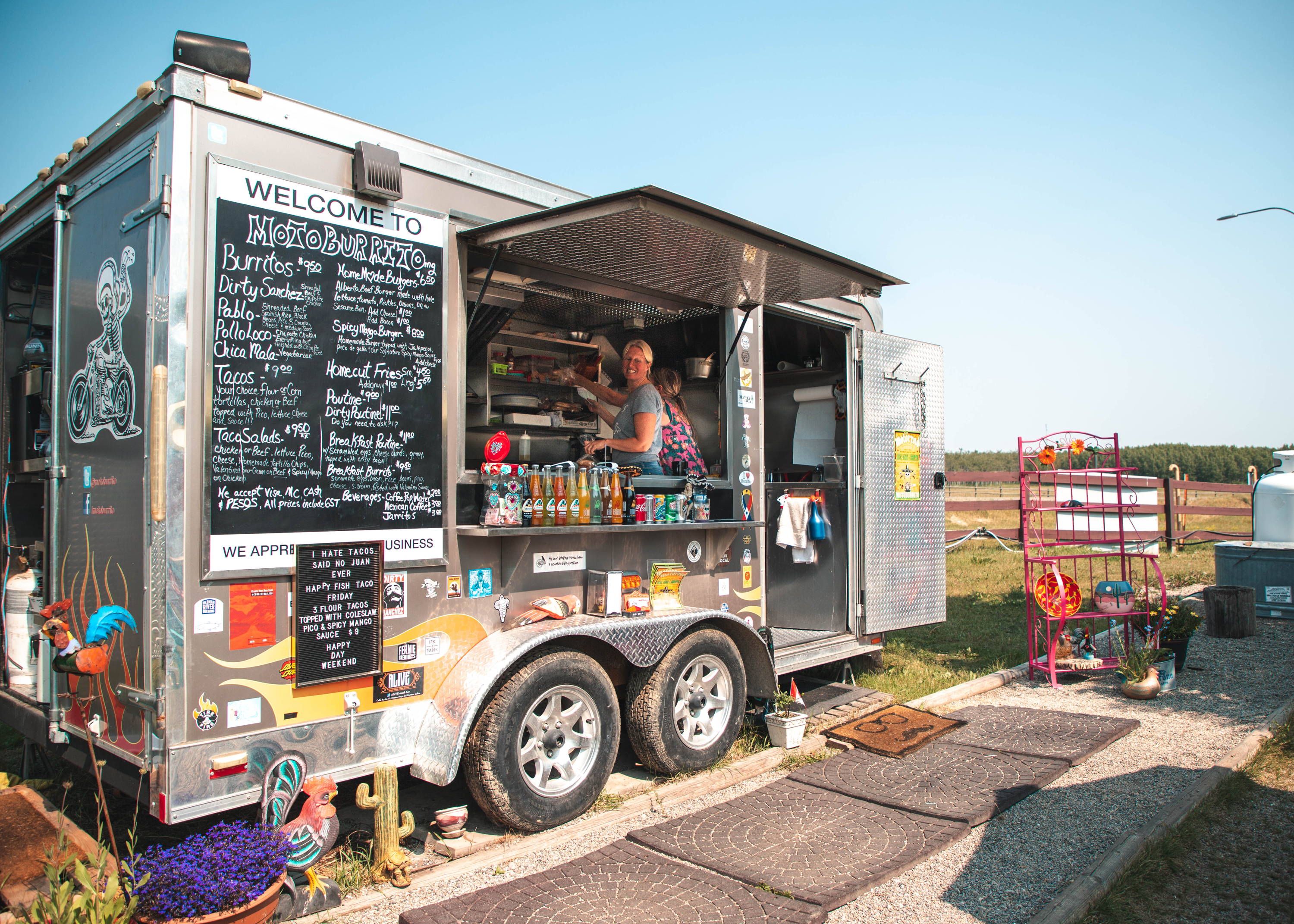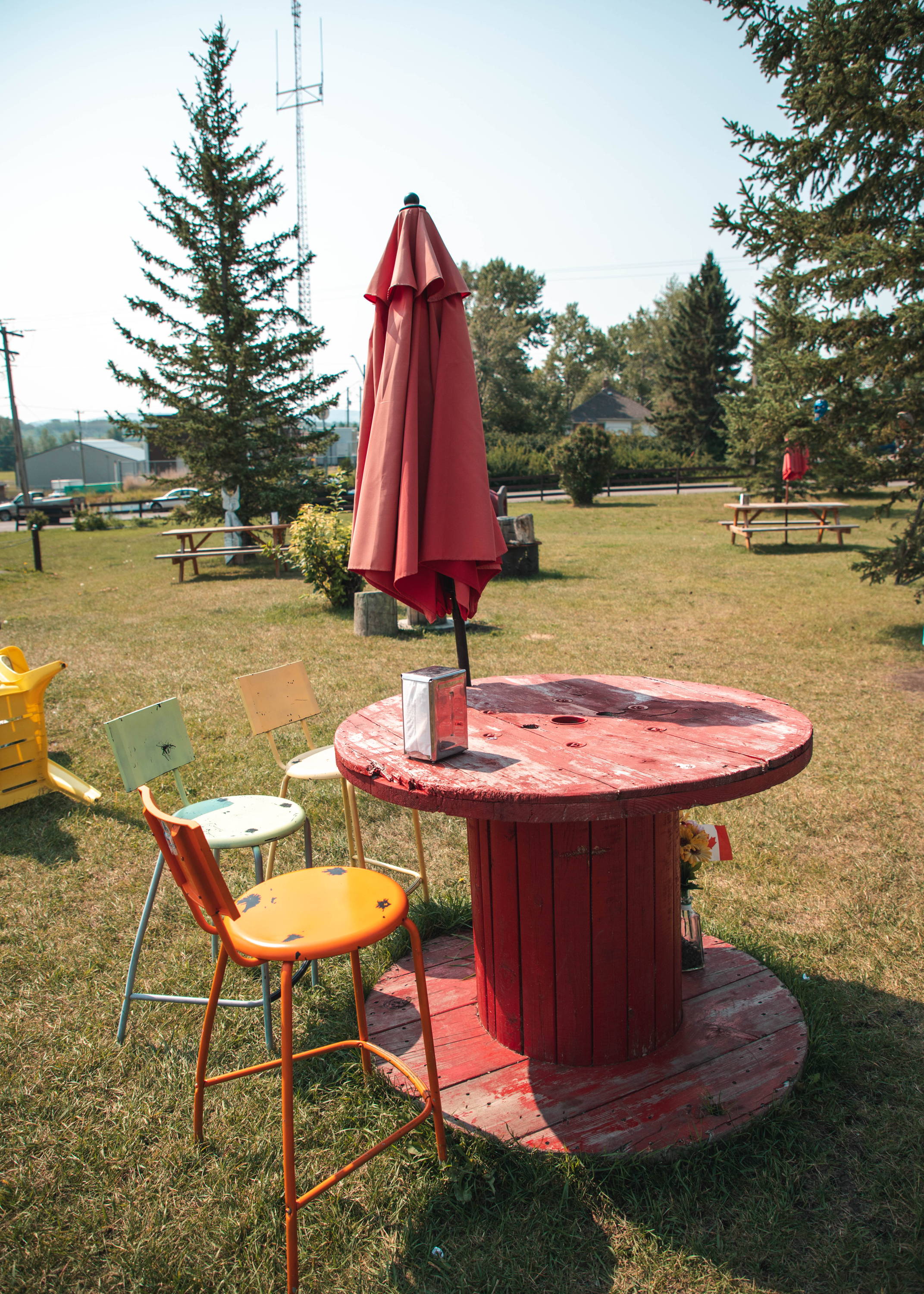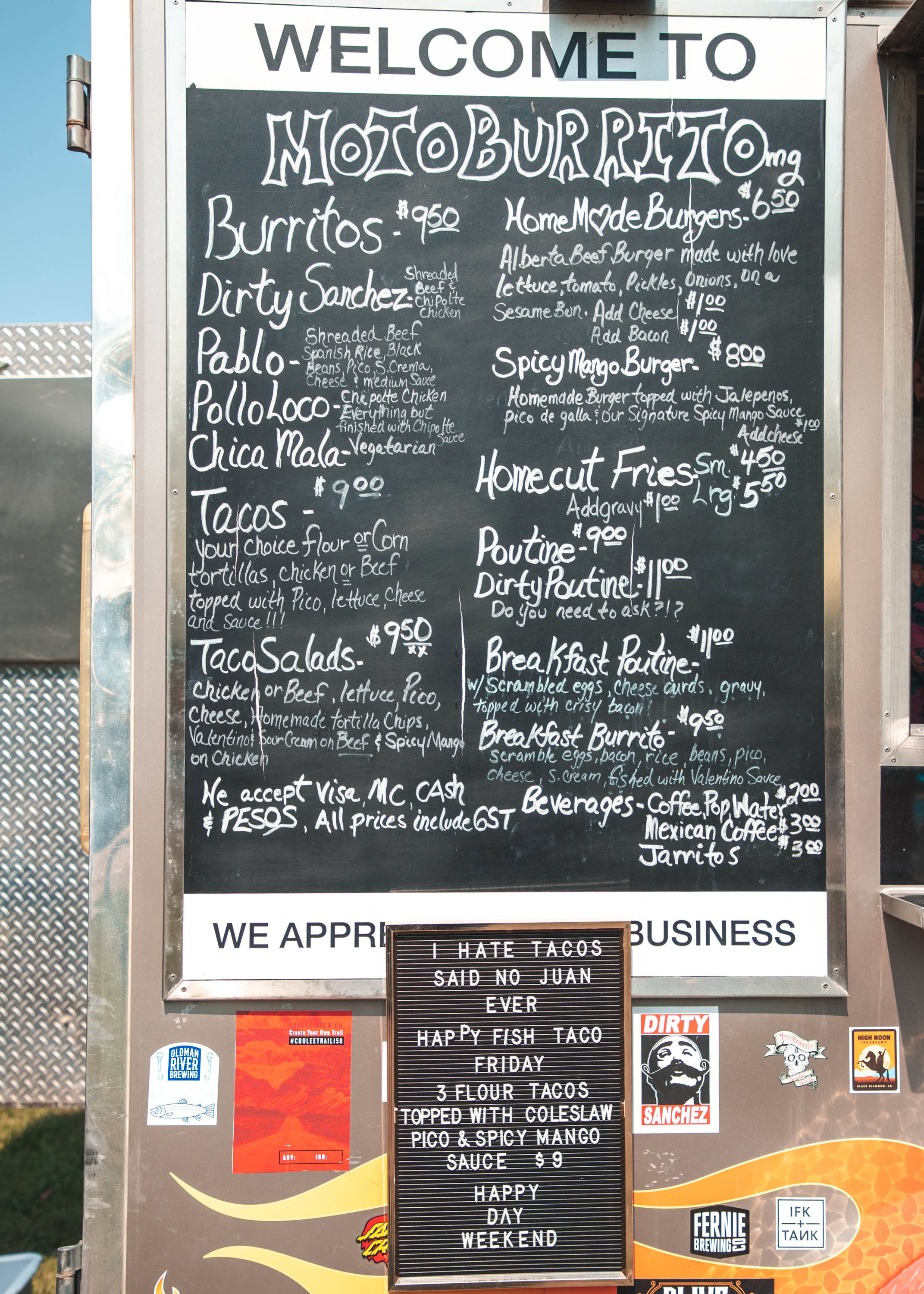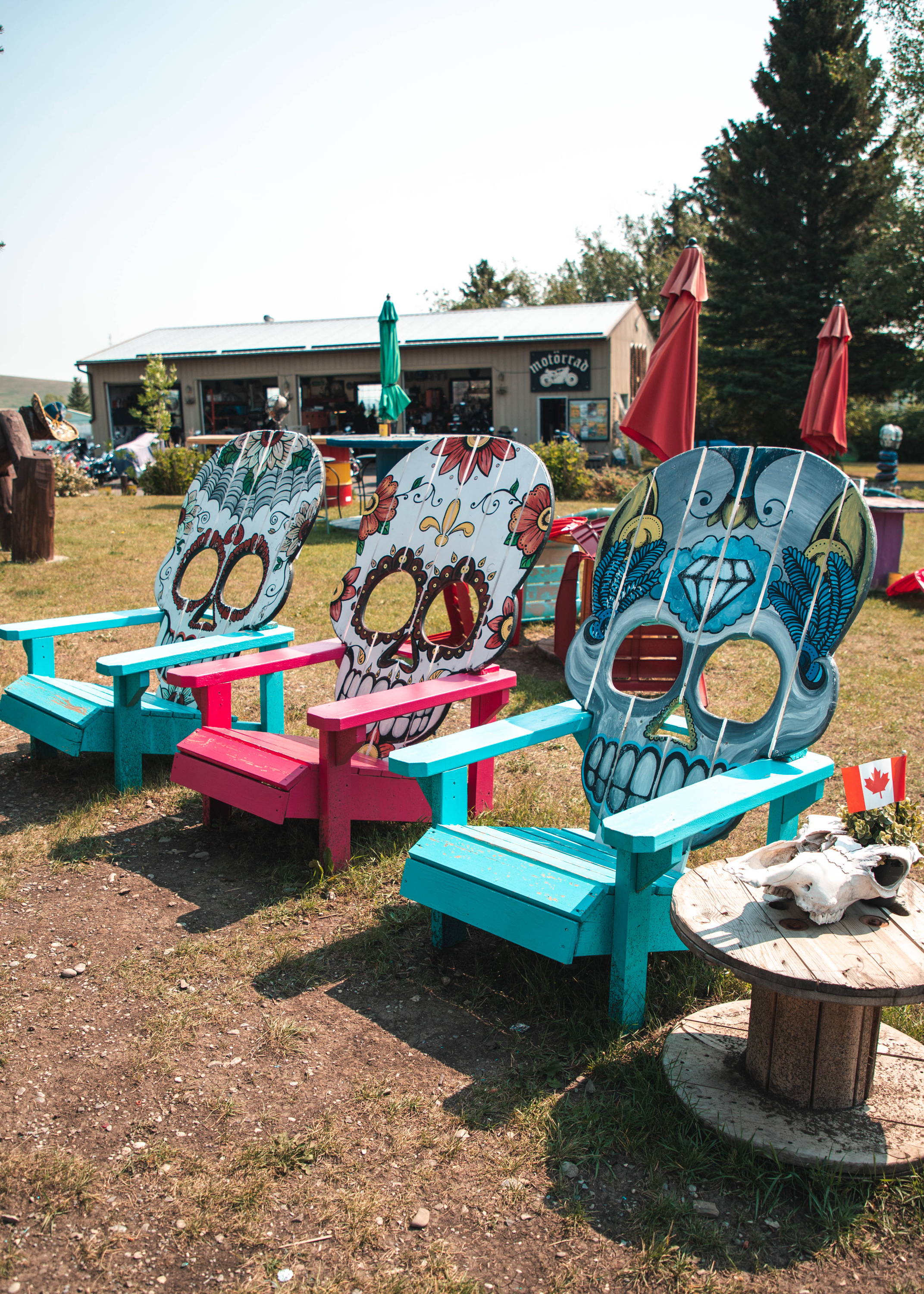 This cute restaurant and hard working family make the most amazing home cooked Vietnamese food. We love having them as our next door neighbours. It's always busy with people enjoying a meal or picking up take out (like us many a day)!
Rebecca Recommends #53 with peanuts and cilantro and Katie recommends #37.
"The best Vietnamese restaurant in Alberta! Very tasty food and good atmosphere! Love the place!"
"The coconut chicken curry and their dessert is amazing!!"
"The pho was rich and amazing. Definite 5 star! Thanks"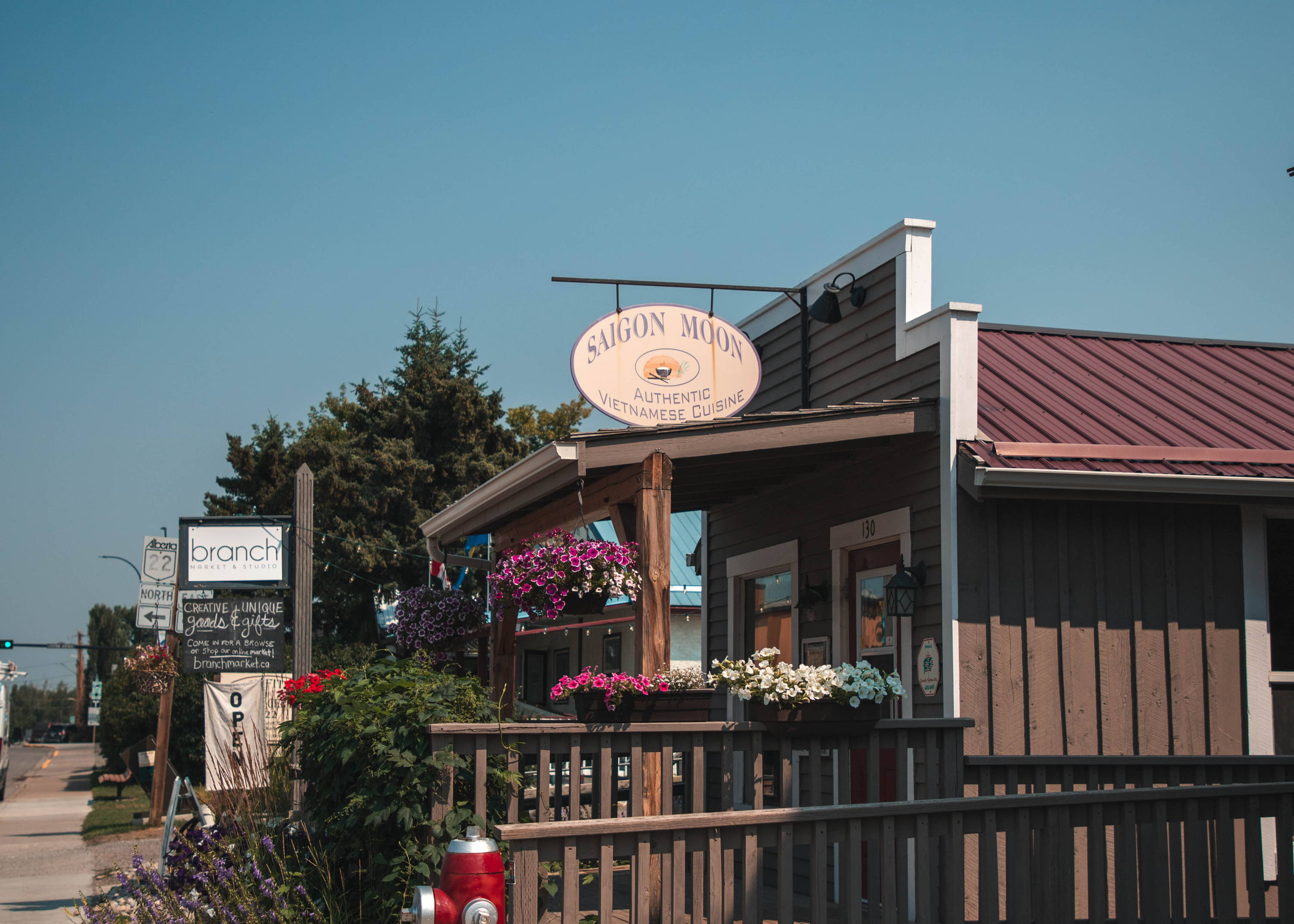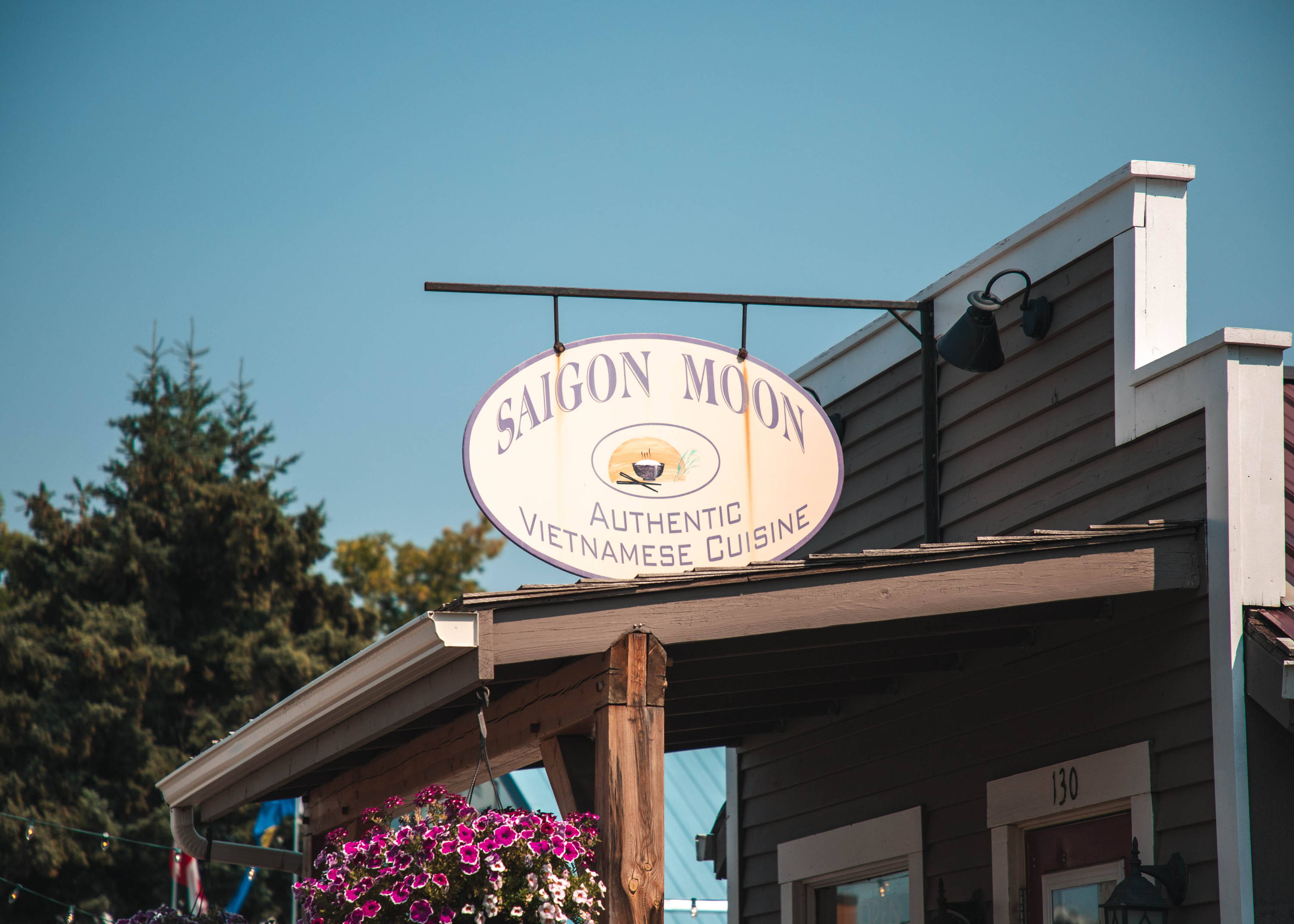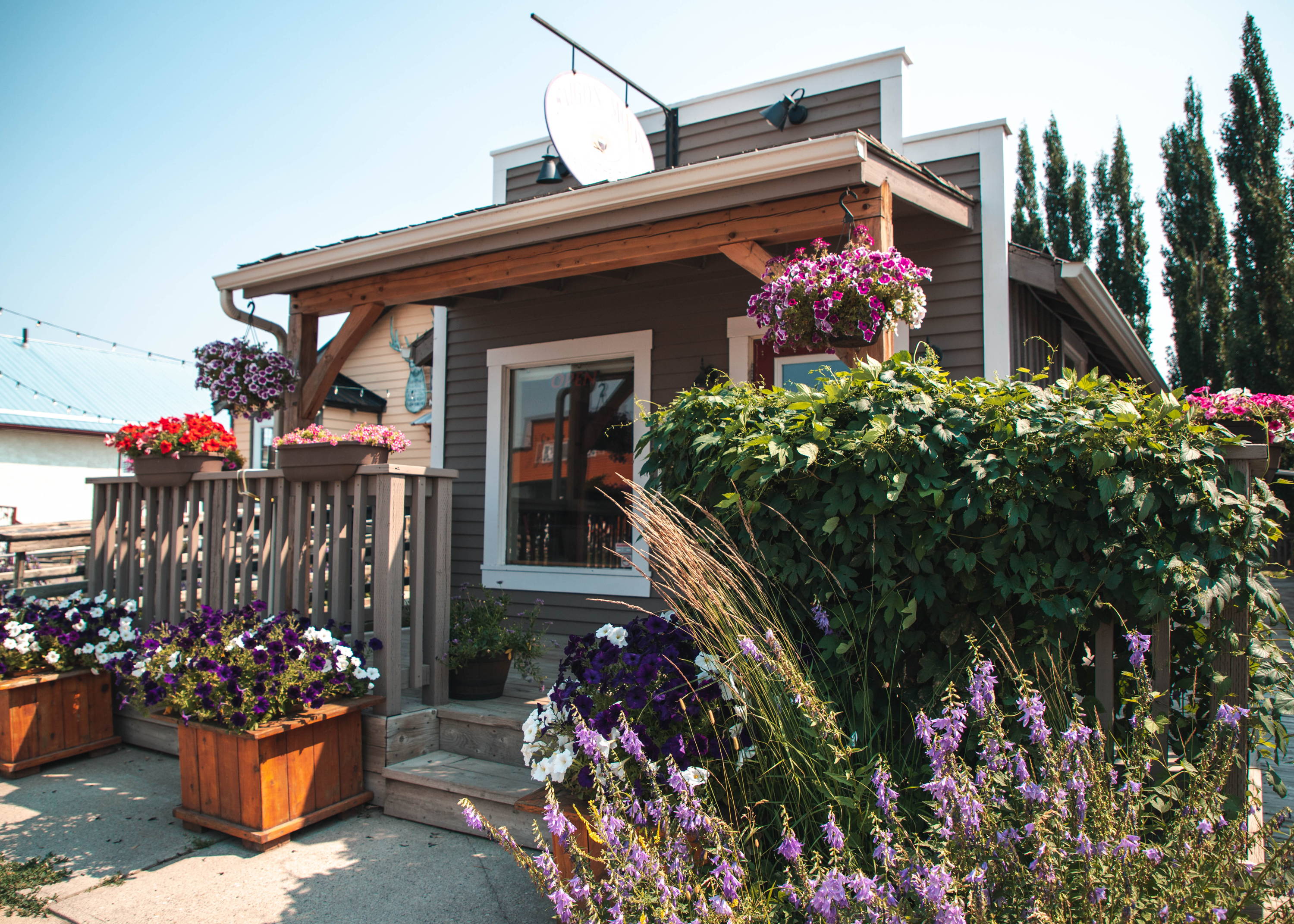 Good folks serving tasty, locally sourced food & brew! Get yer breakie, lunch, dinner, drinks and coffee in this casual, homey space. The Westwood is also a small, but mighty, music venue featuring amazing bands, musicians and open mics.
"Absolutely delicious entrees; the flavors and taste of food made from scratch definitely makes all the difference. Our server ensured that our dinner was completely enjoyable; even to making iced tea specially for me. Thank you so much."
"Top Notch! Excellent service. Excellent food. The highlight of our Sunday drive... and looking forward to the next one!"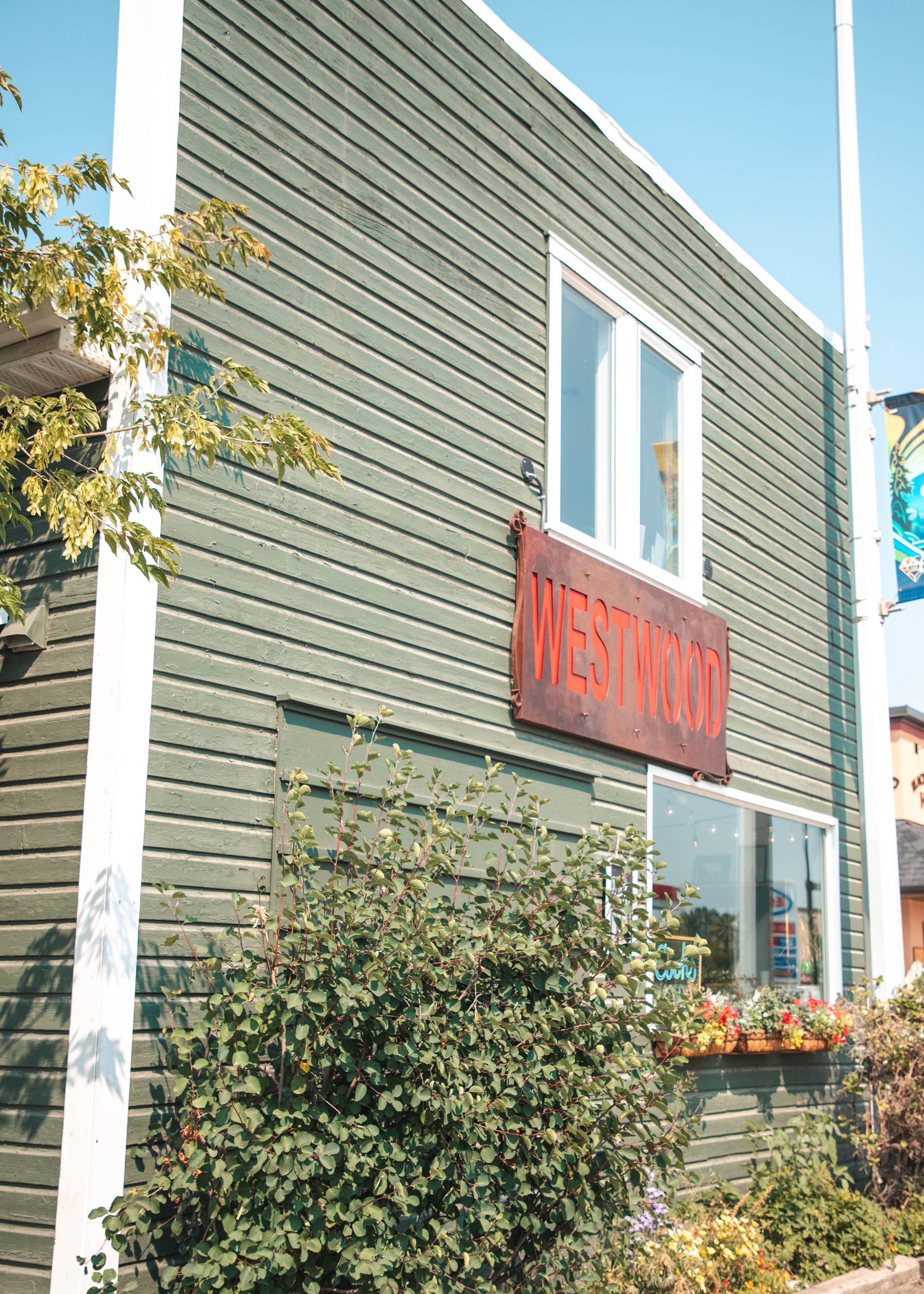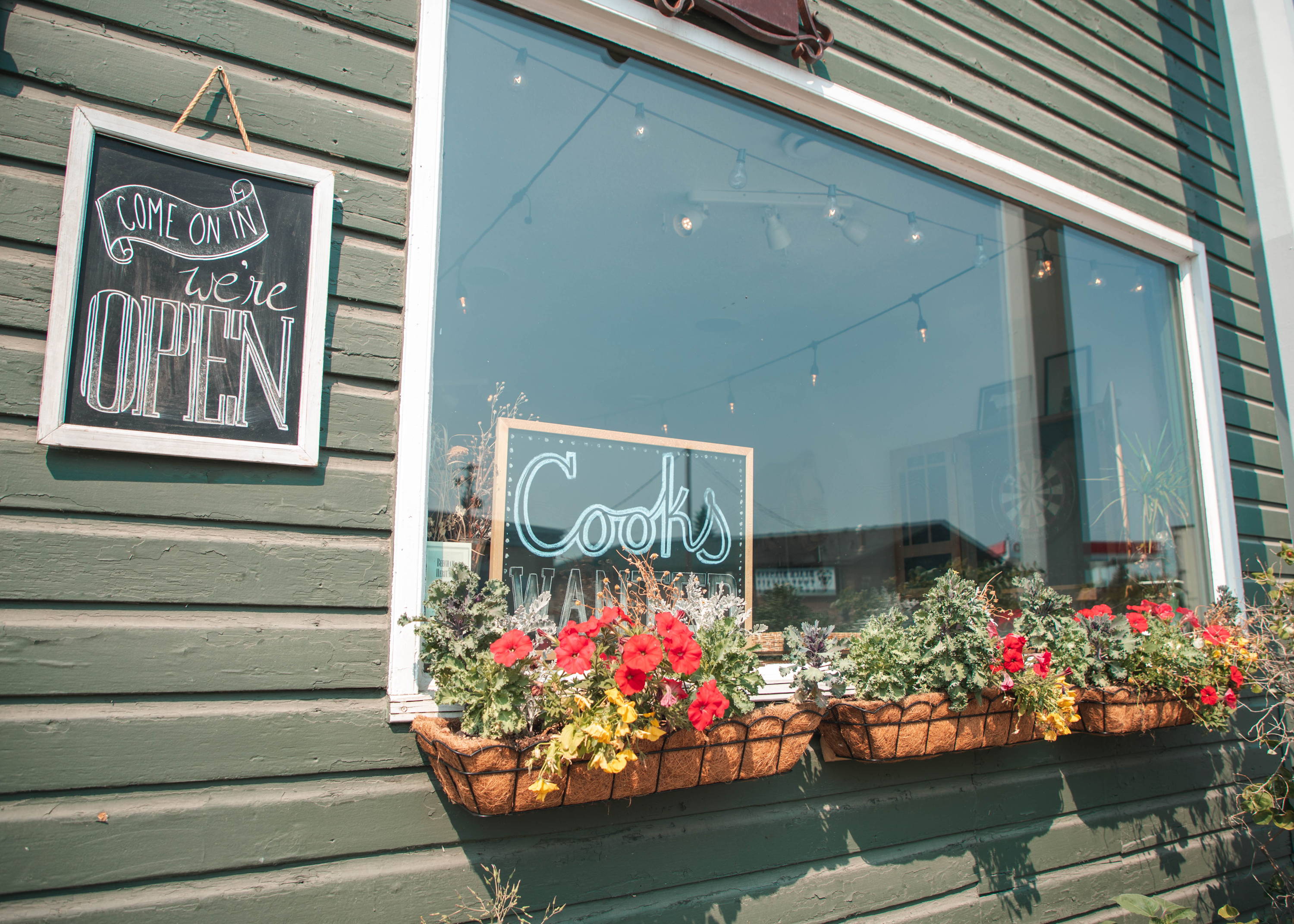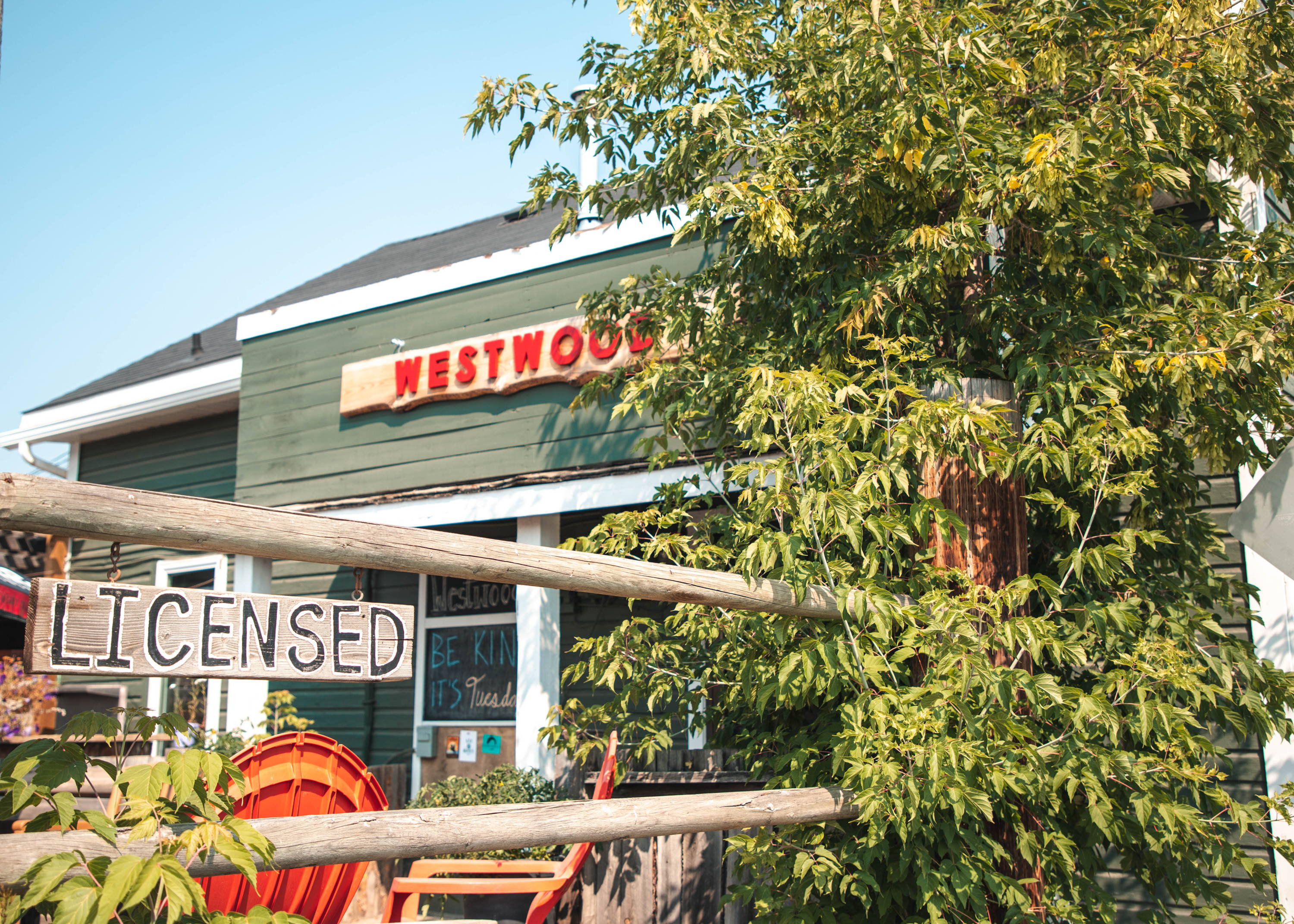 There you have it, a few of our fave spots to eat in the foothills! We hope you enjoyed the tour, happy exploring!
What are some of your favourite places to eat in our neck of the woods? We'd love to know, let us know in the comments!
Photos by Katie Campbell.
The Branch Crew
xo