Milk Paint Project by Crooked Tree Studio June 11, 2018 16:51 1 Comment
Hello Branch Tribe,
We're excited to share with you a project our friend Jodie from Crooked Tree Studio has been working on!
We love the amazing space her and her husband created for there family. We thought it'd be a good way to inspire you how you can use Milk Paint in your outdoor spaces.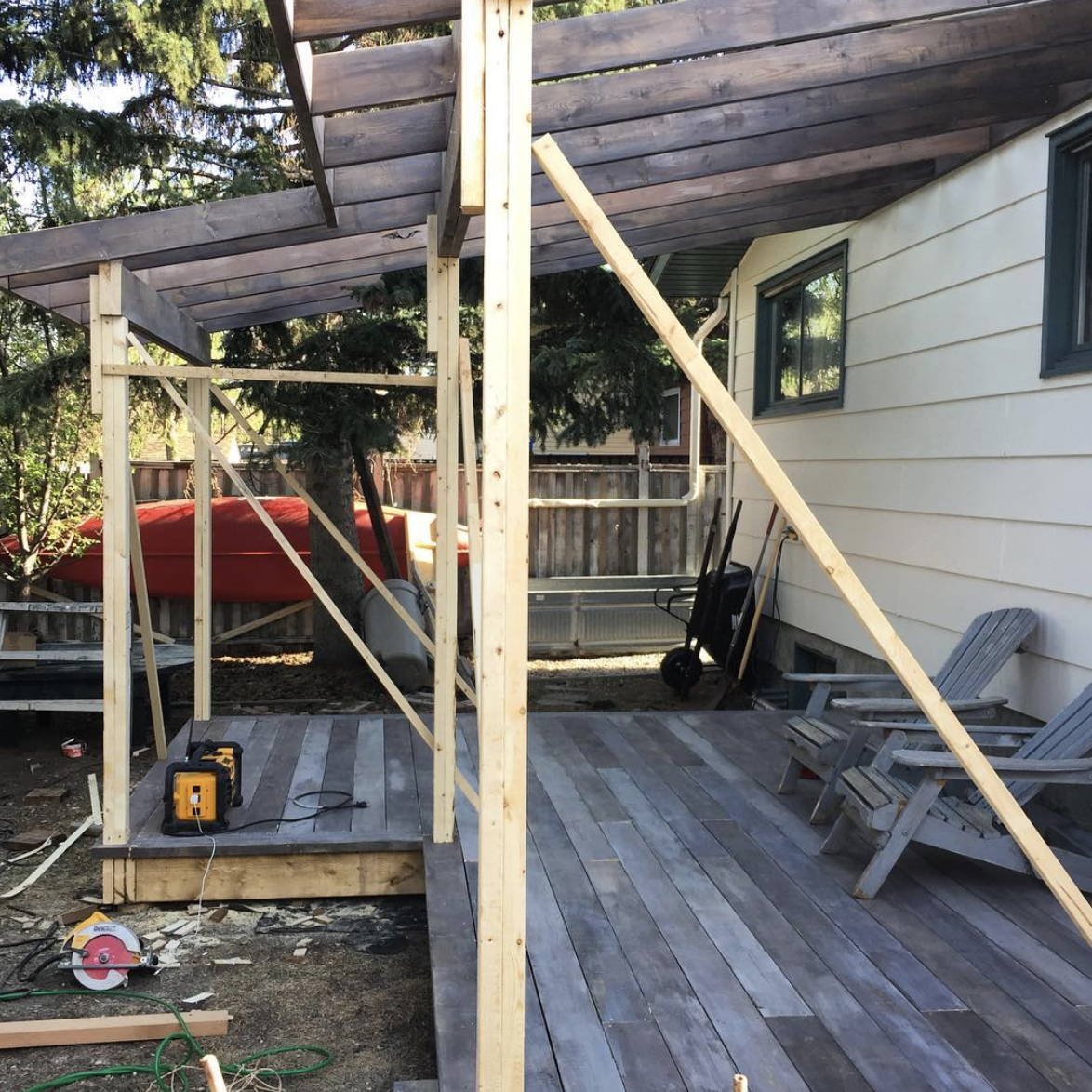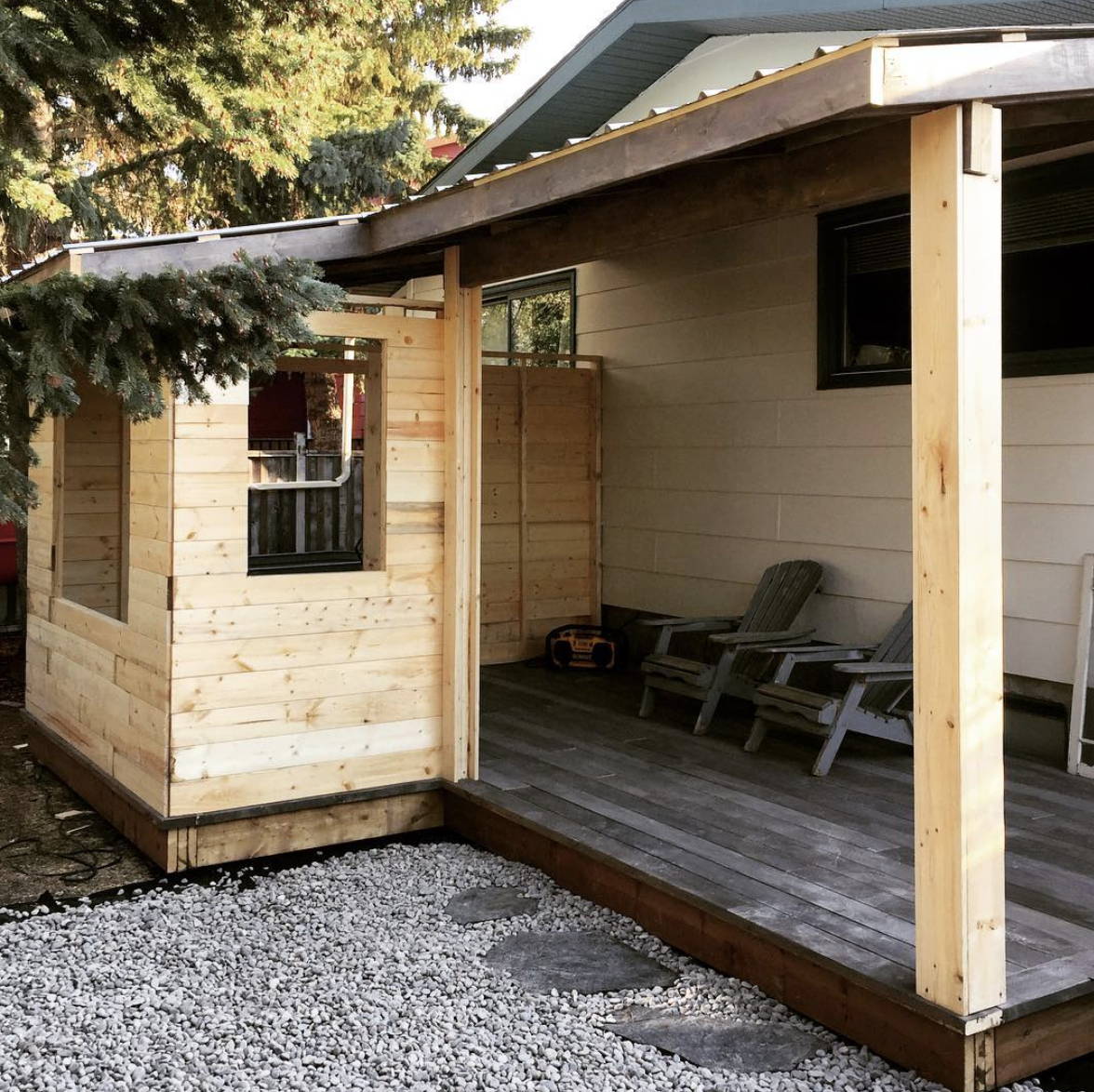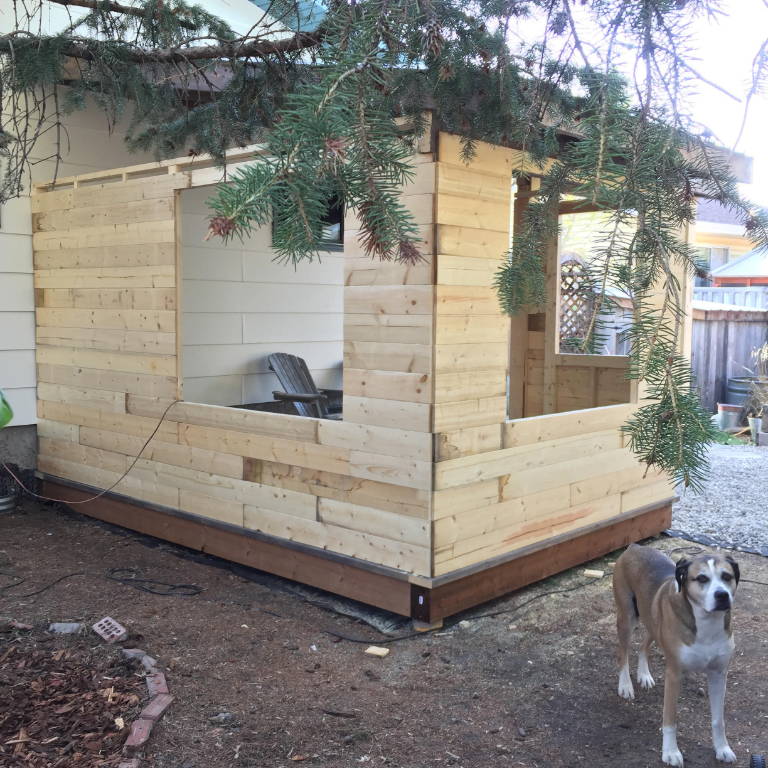 Jodie has wanted to build a spot to relax in there back yard for sooo long. There beautiful spruce tree preventing grass to grow pushed her over the edge to get going on the project.
After she designed the structure her husband, Lynton, owner of West Four Eighty Six Construction made it a reality. Poof, just like that it was built, he's a super builder!
Jodie knew she wanted to give the space some character by painting the raw spruce boards with Milk Paint in natural wood tones.  
Jodie wanted to keep a woodland, natural feel to their space and replicate the older wood shed and deck structures they currently had in their back yard.
She decided to go with Curio & Schloss. Applying a coat of Curio first for a brown under tone and then a coat of Schloss to make it look weathered.
Jodie has worked with Milk Paint before, so she knew it would be the best product to create the vision of what she wanted her end results to look like. Here are the steps she took:
First apply a 3-1 (water to powder ratio) of Curio paint mixture.
Let dry, takes approx 15-20 minutes to dry.
Then layer on a 3-1 (water to powder ratio) of Schlozz on top.

When you get to the grey layer it looks very grey, but once you apply hemp oil the brown pulls through if you mix the grey thin enough.

Let dry
Finished with a coat of Hemp Oil.
Jodie used a natural bristle brush and rubbed on the oil at the end with a cotton cloth (you can apply the oil with a brush as well).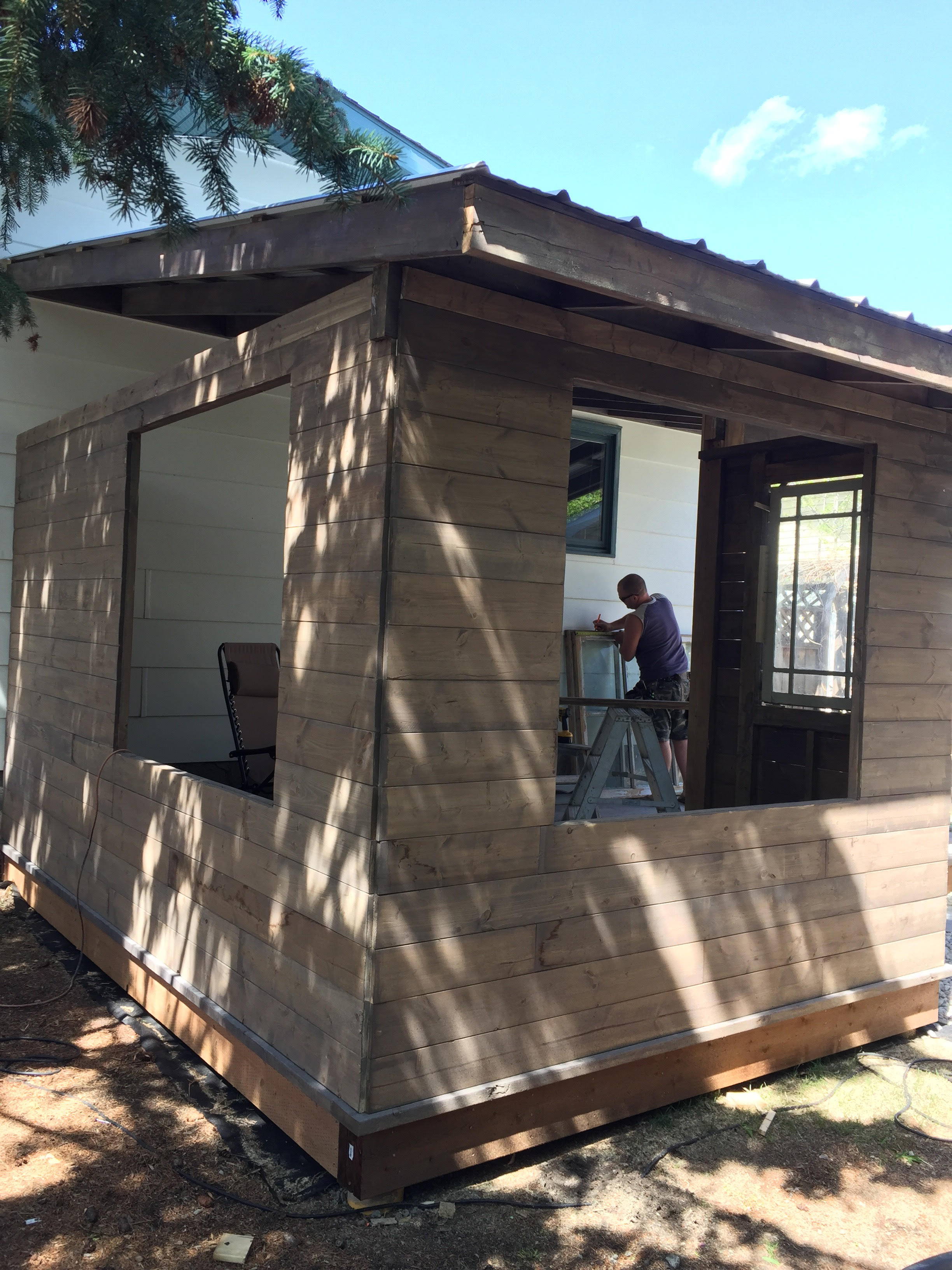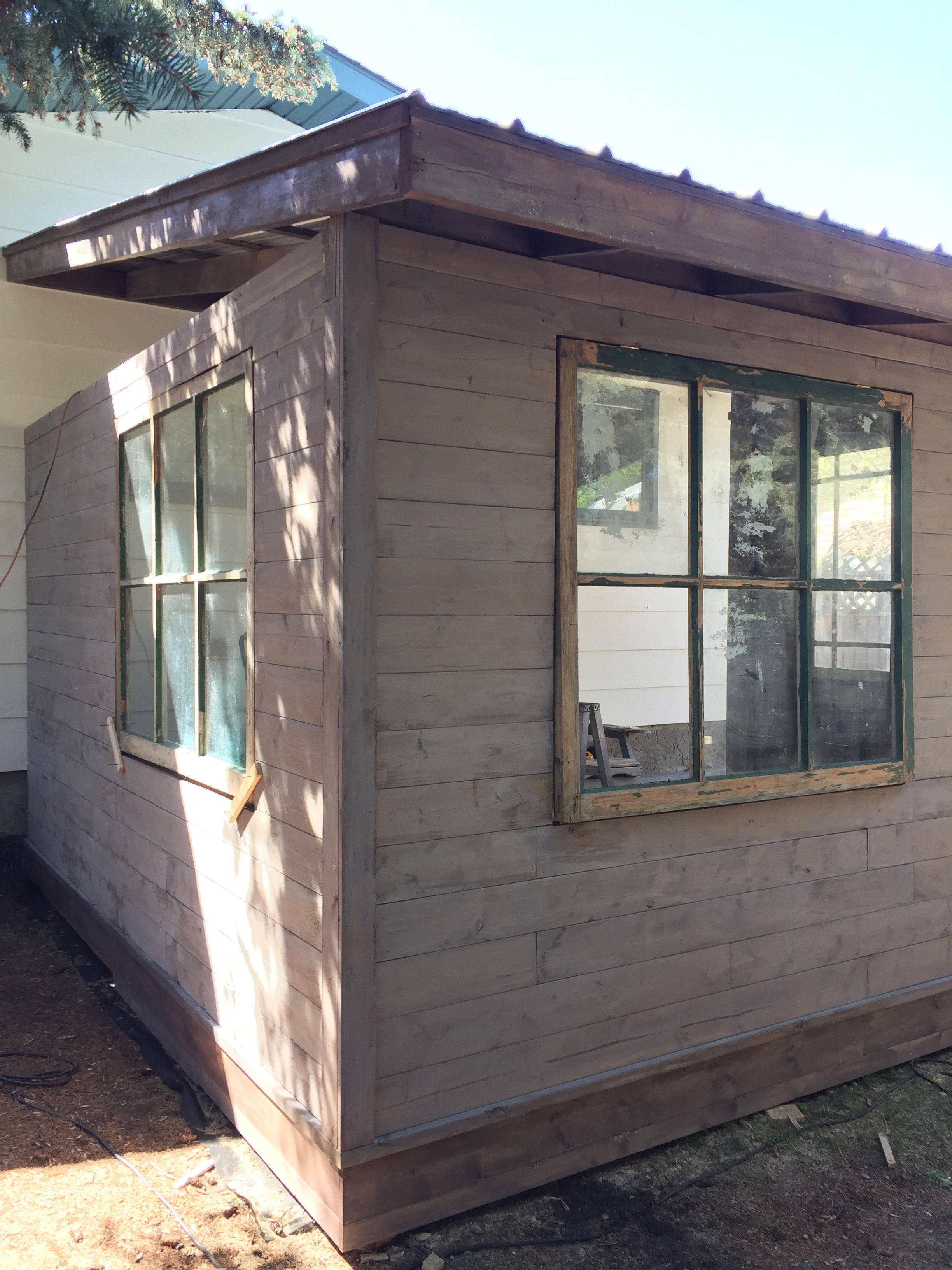 After all the painting Jodie started getting really excited for the final product. It was turning out exaclty how she wanted it too.
Now for the best part... decoarting the space with all the finishing touches!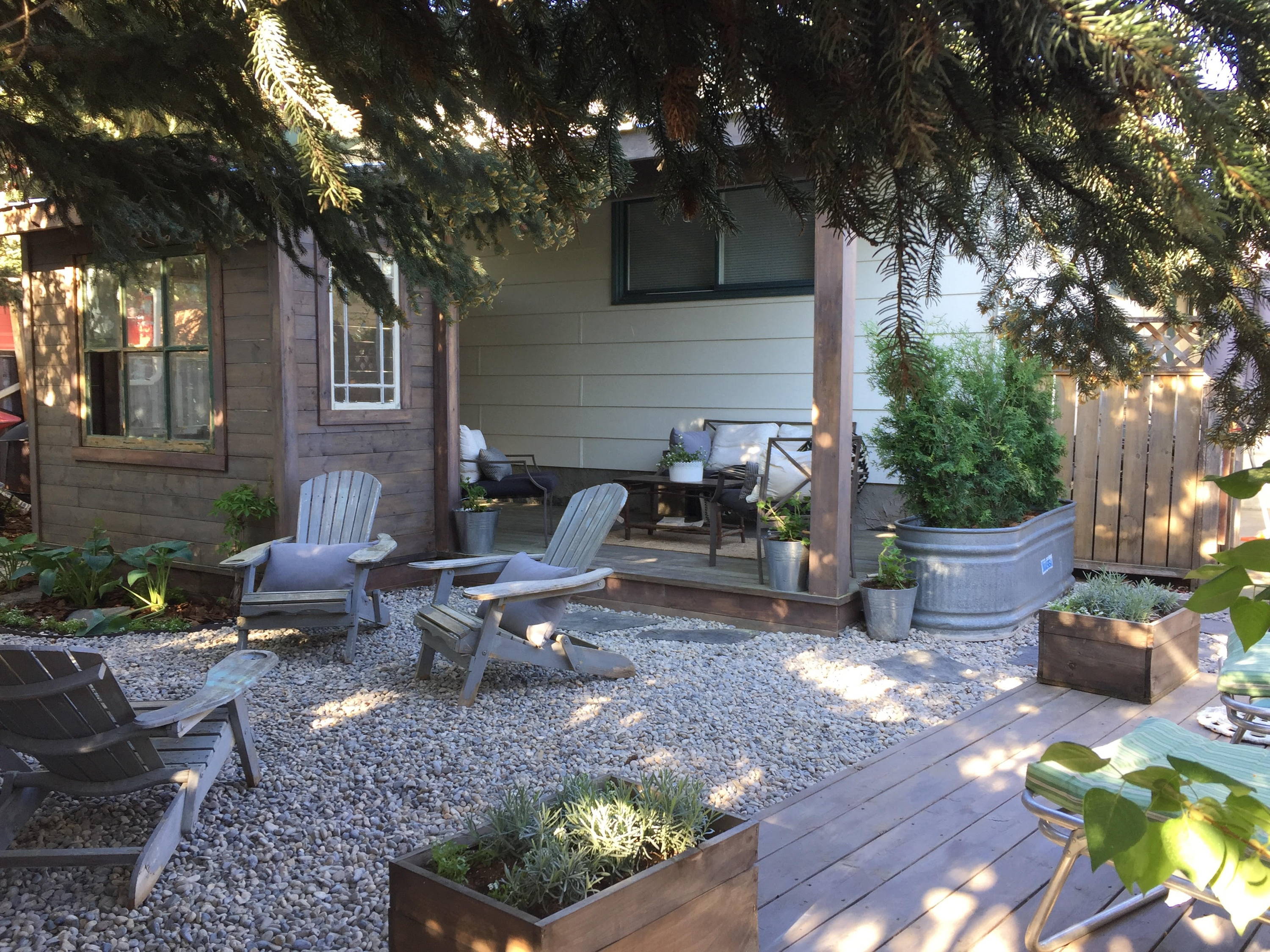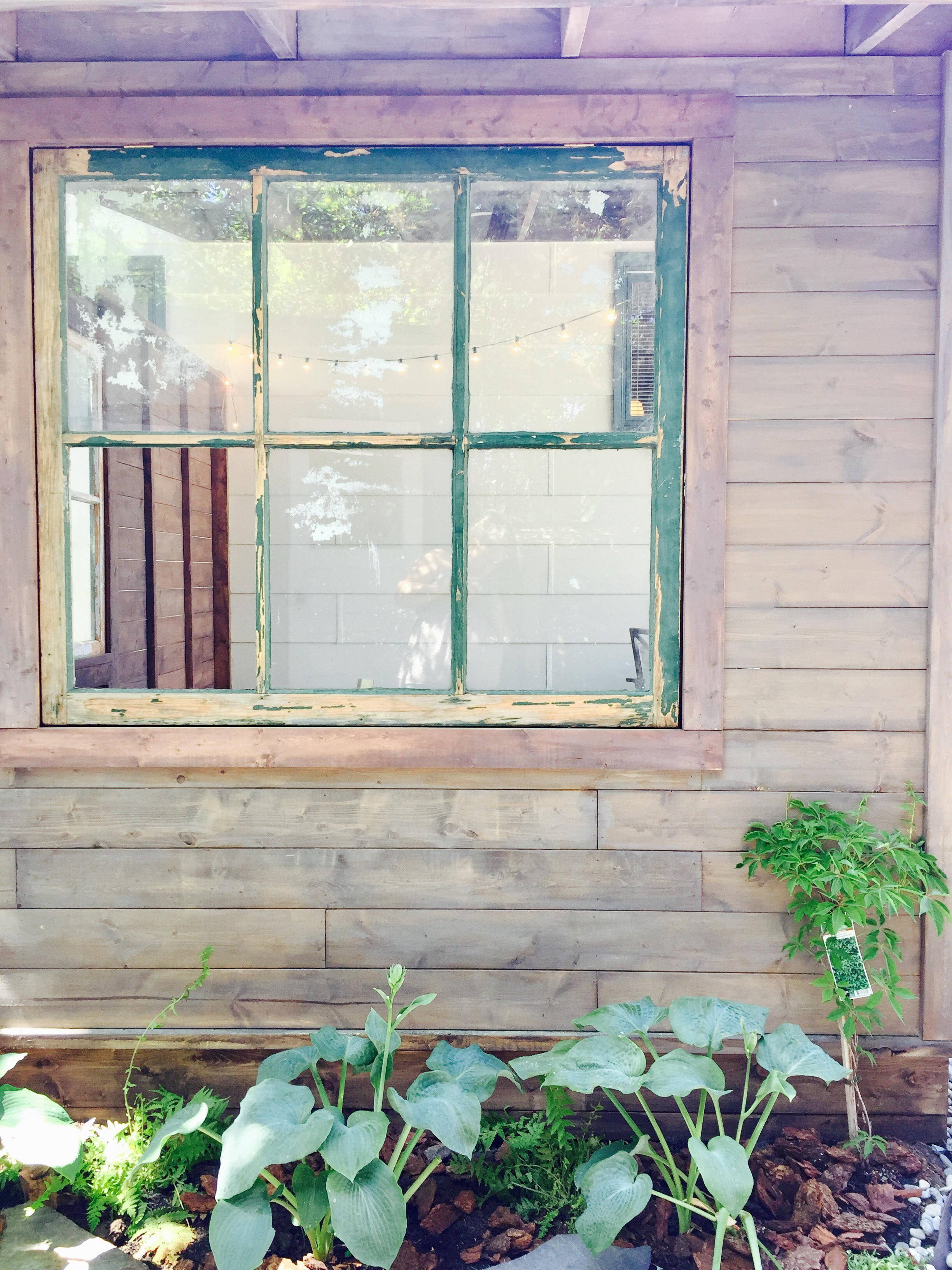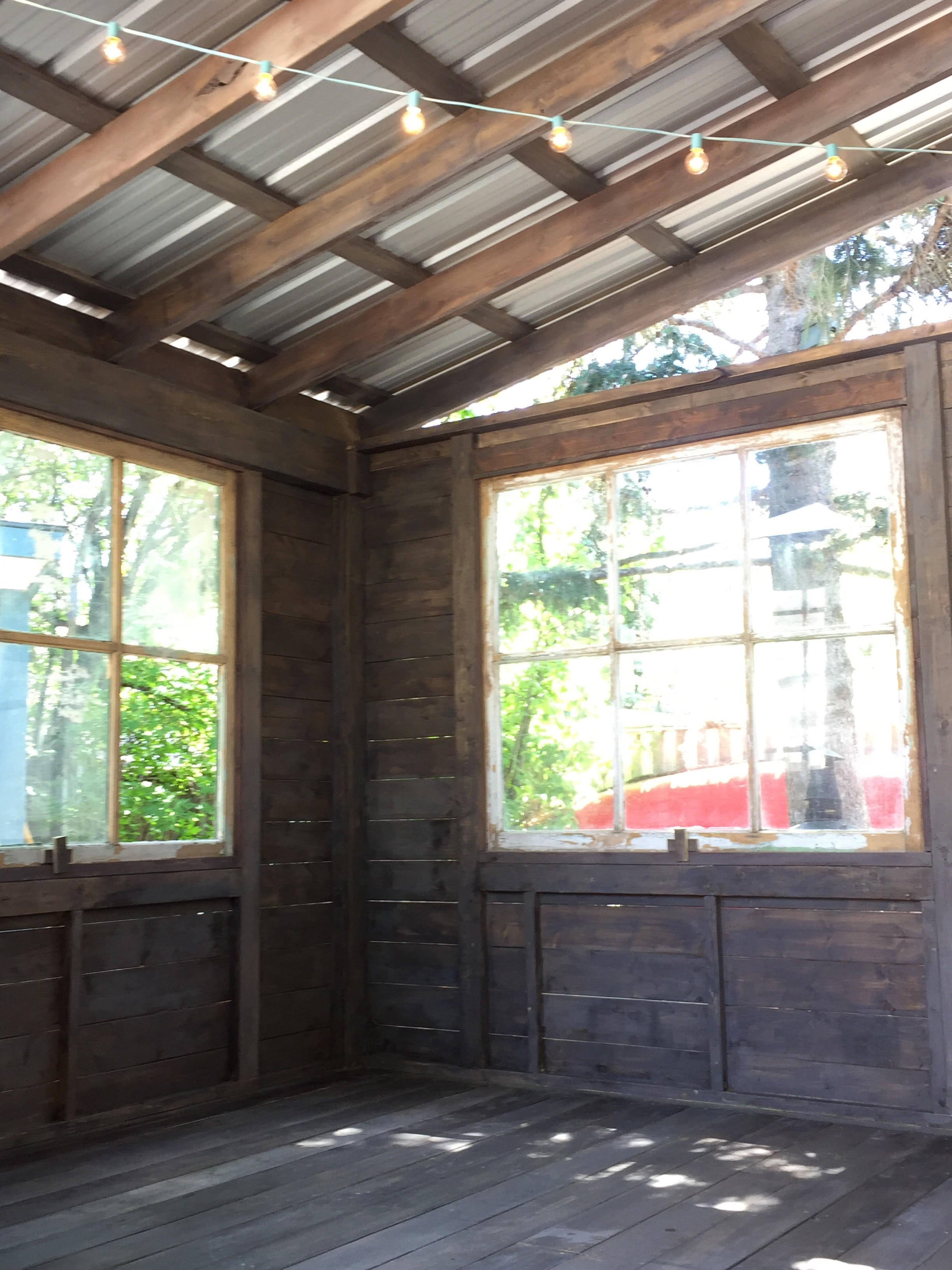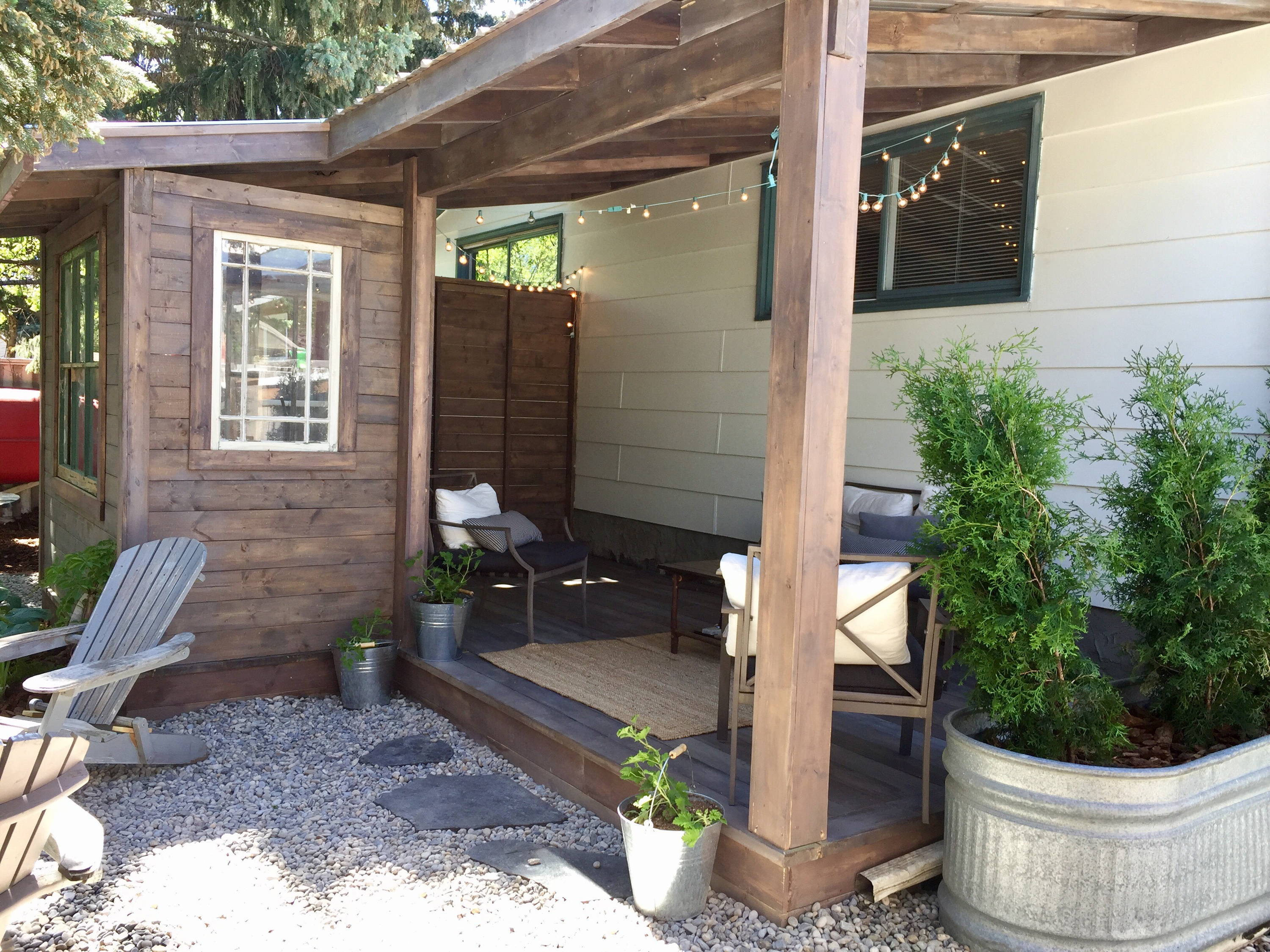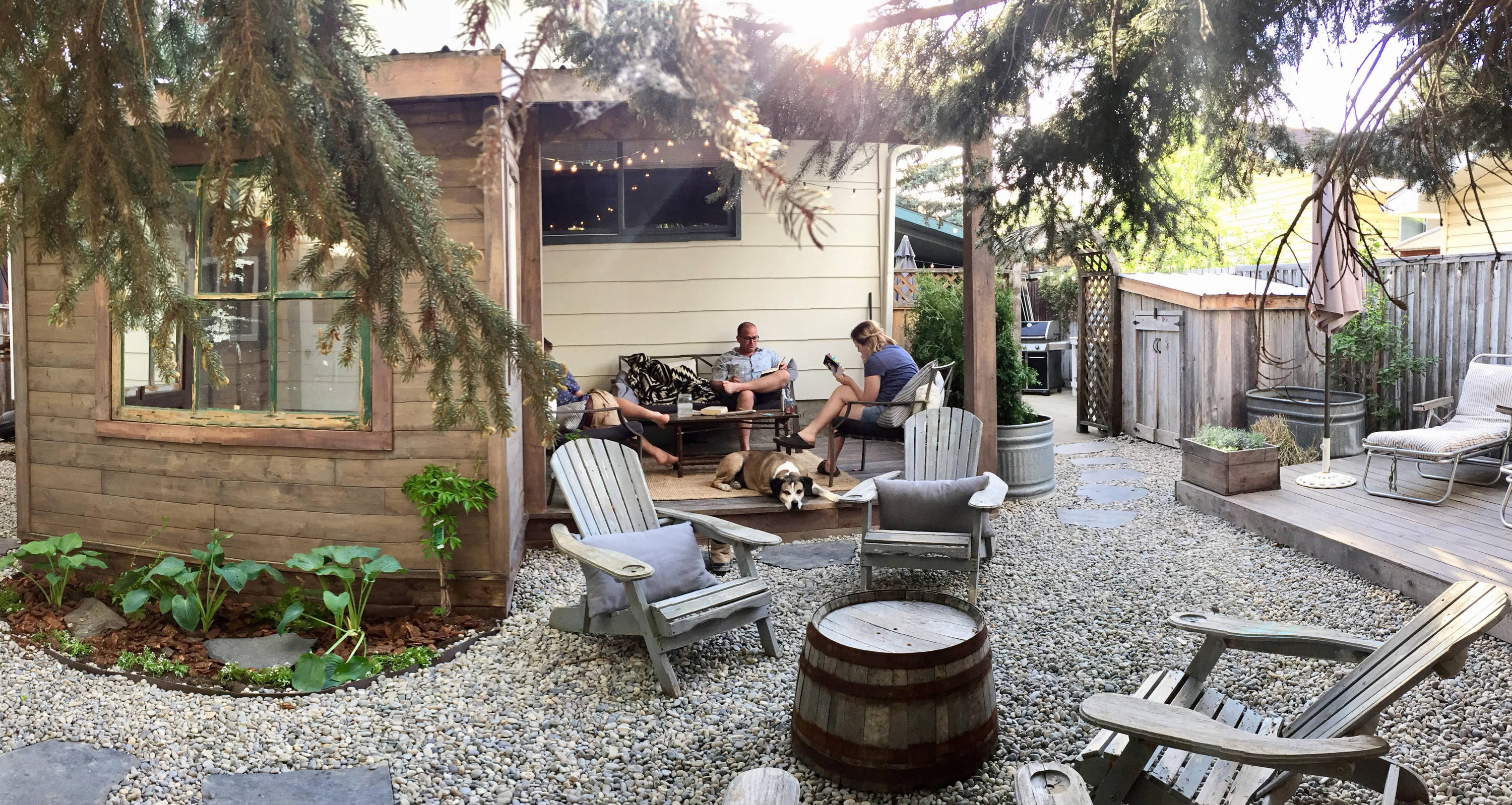 They are very happy with the final look and that feel great that it's all natural and evironmentally friendly.
They'll be building a hanging bed swing inside and painting it with Milk Paint it as well! Keep an eye out for that on their Instagrams crookedtreestudio & west486construction.
A big thank you to Jodie for letting us showcase her beautiful patio area! If you want to showcase your Milk Paint projects, feel free to tag us in your posts.